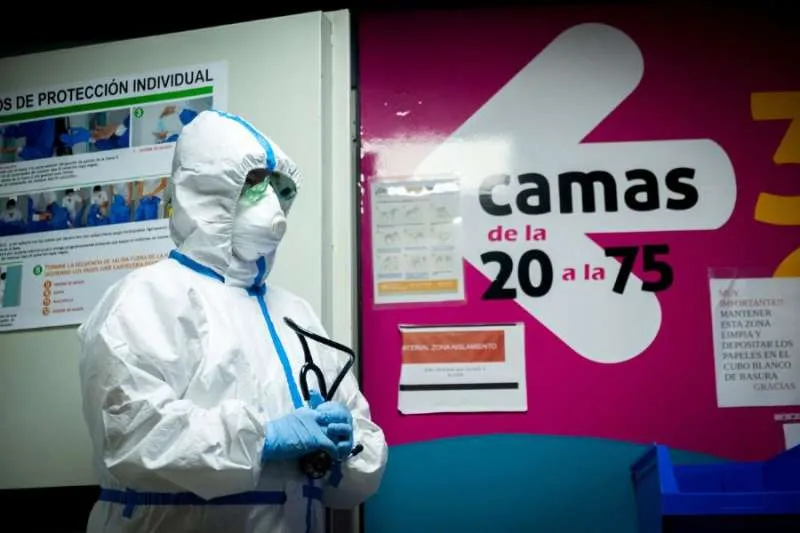 Covid weekly update: 8,786 new cases and 12 deaths this week
Today's update from the Ministry of Health reports of 681 new cases in the Canary Islands, meaning there have been 8,786 this week which is around 400 less than the week before. Hospital pressure has stayed all but the same with 282 Covid patients hospitalised and 35 in ICU, and active cases have dropped slightly.
This week Tenerife has overtaken Gran Canaria to be the most infected island with 7,544 active cases as of today, compared to 5,101. In the last 24 hours, there have been two more deaths from Covid verified in the islands, meaning there have been 12 in the archipelago this week and 1,604 since the pandemic began.
Looking at incidence rates, Tenerife and La Palma have seen increases this week due to more new cases, whereas as Fuerteventura, which has the lowest of all the islands, and Lanzarote have dropped. The IA7 for the islands is still over 400 and the IA14 is 843 reflecting the slowdown in the downward trend.
However, Fuerteventura has now dropped to alert Level 2 for Covid due to the evolution of its epidemiological data, joining Lanzarote, with all other islands remaining at Level 3.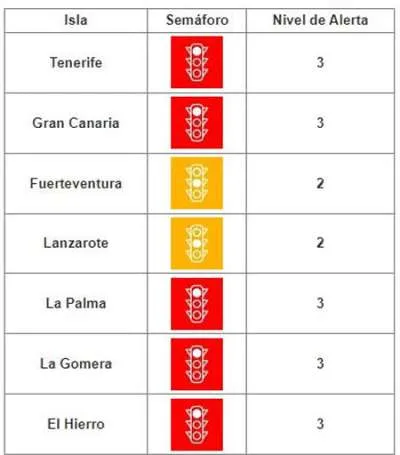 Full data for Sunday 13th March 2022:
New cases: 681
Tenerife: 346
Gran Canaria: 229
La Palma: 45
La Gomera: 21
Fuerteventura: 20
Lanzarote: 14
El Hierro: 6
Current Incidence rate (IA7): 403.78
(Cases last 7 days: 8,786)
El Hierro: 932.99
La Gomera: 779.59
La Palma: 625.46
Tenerife: 523.90
Gran Canaria: 302.62
Lanzarote: 254.79
Fuerteventura: 116.93
Current Incidence rate (IA14): 843.03
(Cases last 14 days: 18,286)
El Hierro: 1,677.58
La Gomera: 1,356.21
La Palma: 1,133.50
Tenerife: 968.98
Gran Canaria: 788.41
Lanzarote: 550.02
Fuerteventura: 264.76
General:
Covid patients in hospital: 282
Covid patients in ICU: 35
Home isolation: 14,044
R number: 0.99 (needs to be below 1)
PCR test positivity rate: 22.43% (should be below 4.5%)
Vaccination: (latest update)
Total administered: 4,310,702
Fully vaccinated: 1,759,637 people (83.47%)
One dose: 1,834,675 people (87.46%)
Children aged 5-11: 70,265 (51.32%) first dose and 33,909 (24.77%) second dose.
Booster doses: 845,572
Deaths last 24 hours: 2
Tenerife: 2 (880)
Total deaths: 1,604
Medical Discharges in last 24 hours: 1,596
Gran Canaria: 729
Tenerife: 676
Lanzarote: 62
La Palma: 57
La Gomera: 30
El Hierro: 28
Fuerteventura: 14
Total active cases per island:
Total: 14,361
Tenerife: 7,544 (-332)
Gran Canaria: 5,101 (-500)
La Palma: 693 (-12)
Lanzarote: 451 (-48)
Fuerteventura: 309 (+6)
La Gomera: 189 (-9)
El Hierro: 74 (-22)