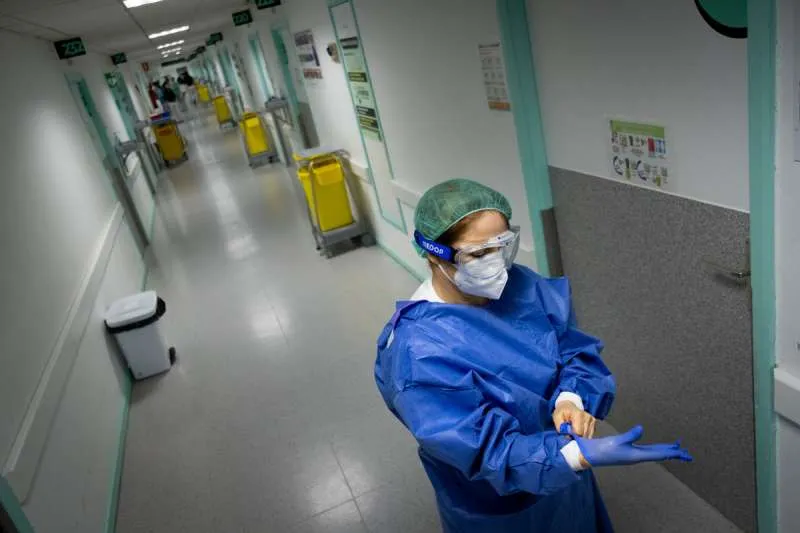 Covid update: Canaries starts March with 1,801 new cases and 3 deaths
The Ministry of Health have confirmed yesterday's epidemiological data this morning (it was provisional being a bank holiday), which shows that there were 1,801 new cases of coronavirus in the Canary Islands yesterday and three deaths. There have now been 291,946 people who have tested positive since the pandemic began, with 14,357 still active.
Hospital pressure has stayed constant with 297 Covid patients in wards and 43 in ICU, and only Gran Canaria and La Palma now have some care pressure indicators in red, as the rest of the islands have their hospital parameters at medium or low levels. Gran Canaria continues to have the most cases with 830 new positives yesterday, followed by Tenerife with 798, Lanzarote with 70, La Palma 49, and Fuerteventura is continuing to have fewer with 37.
In fact, Fuerteventura now has the lowest 7-day incidence rate of 225 taking over from Lanzarote who's is 257. Gran Canaria and Tenerife have seen a jump in rates due a spike in cases, with the Level 4 island (GC) having an IA7 of 547 and an IA14 of 892, compared to the Level 3 island (TF) which now has an IA7 of 456 and IA14 of 751.
Data for Tuesday 1st March 2022:
(updates are against yesterday's figures)
New cases: 1,801
Gran Canaria: 830
Tenerife: 798
Lanzarote: 70
La Palma: 49
Fuerteventura: 37
La Gomera: 9
El Hierro: 8
Current Incidence rate (IA7): 460.76
(Cases last 7 days: 10,026)
Gran Canaria: 547.50
Tenerife: 456.06
La Gomera: 410.55
La Palma: 377.44
El Hierro: 287.07
Lanzarote: 257.36
Fuerteventura: 225.50
Current Incidence rate (IA14): 779.38
(Cases last 14 days: 16,877)
Gran Canaria: 892.09
Tenerife: 751.02
La Palma: 748.88
Fuerteventura: 703.24
La Gomera: 673.49
El Hierro: 565.17
Lanzarote: 434.50
General:
Covid patients in hospital: 297 (-)
Covid patients in ICU: 43 (+1)
Home isolation: 14,017
R number: 0.96 (needs to be below 1)
PCR test positivity rate: 19.34% (should be below 4.5%)

Vaccination: (No update today)
Total administered: 4,280,711
Fully vaccinated: 1,745,045 people (83.19%)
One dose: 1,832,013 people (87.34%)
Children aged 5-11: 69,563 (50.81%) first dose and 22,973 (16.78%) second dose.
Booster doses: 833,601

Deaths last 24 hours: 3
Tenerife: 2 (865)
Gran Canaria: 1 (570)
Total deaths: 1,576

Medical Discharges in last 24 hours: 1,514
Gran Canaria: 750
Tenerife: 533
Fuerteventura: 126
Lanzarote: 61
La Palma: 38
El Hierro: 6
La Gomera: 0

Total active cases per island:
Total: 14,357
Gran Canaria: 6,754 (+79)
Tenerife: 5,999 (+263)
Fuerteventura: 680 (-36)
Lanzarote: 532 (+9)
La Palma: 354 (+11)
La Gomera: 105 (+9)
El Hierro: 22 (+2)