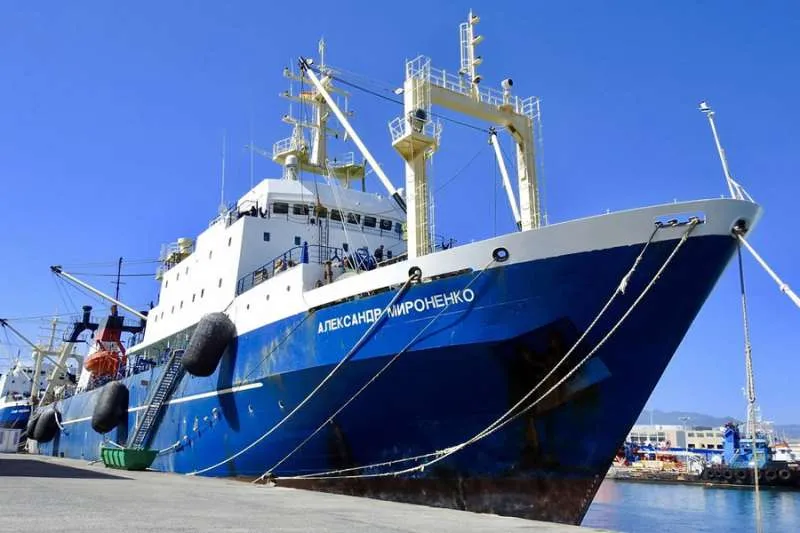 Controversy over Russian fishing boat docking in the Canary Islands
There is controversy in Gran Canaria as ASOCELPA (The Association of Shipping Agents and Ships of Las Palmas) demanded yesterday (Sunday) that a Russian fishing vessel be allowed to dock in the port of La Luz, in Las Palma, which the Fisheries Department of the Ministry of Agriculture denied in accordance with restrictive measures established by the invasion of Ukraine even though the organization says that they do not affect ships of its class.
The "Aleksandr Mironenko" has been waiting in waters near the island since Friday, when it was initially scheduled to enter the port but was prevented by a communication from the Fisheries Department preventing it, arguing an interpretation of the restrictions on Russian ships that, according to ASOCELPA in a statement, raises "discrepancies" with respect to that made by the Ministry of Transport.
However, the Maritime Captaincy and the Port Authority of Las Palmas, both of which are dependent on the Ministry of Transport, consider that the prohibition of access to ports of the European Union "does not affect fishing vessels or boats."
Because of this, the Port Authority was preparing to receive the "Aleksandr Mironenko" on Friday, and already had its berth assigned in the port of La Luz, when the communication came denying access.
Eventually, the vessel was allowed to dock as ASOCELPA confirmed that the port authority of Las Palmas had received the new Foreign Affairs measures a few days ago advising that normal fishing traffic of the port of Gran Canaria were not affected.
All parties involved have requested resolution of this misunderstanding and clarification to avoid damage to the port of La Luz and the companies that operate in it.