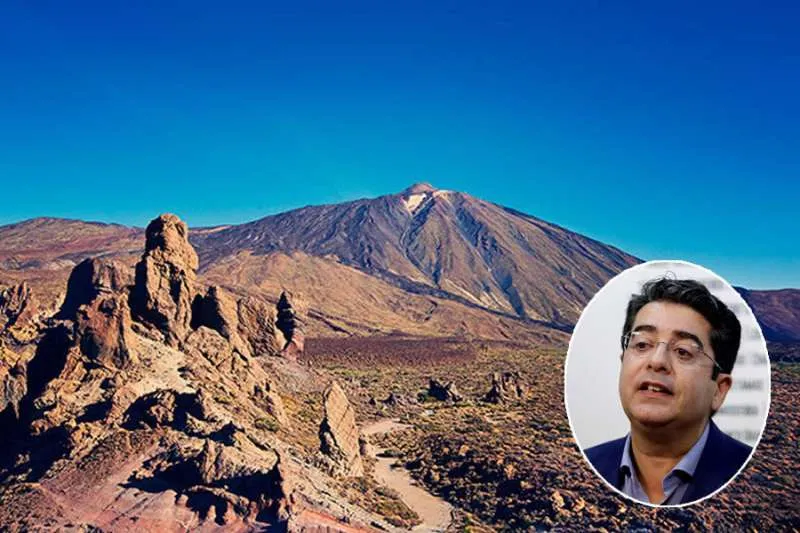 Cabildo: 'There are no signs of an eruption on Mt Teide'
The president of the Tenerife Cabildo, Pedro Martín, has sent a message of calm to the population this morning (Monday) following the 'seismic swarm' that was reported last Friday on Mount Teide and has instructed permanent monitoring of the seismic activity by Involcan so we can "be prepared" in case of any eventuality.
"There are no signs from the IGN or Involcan that indicate we have an eruption forecast any time soon", he said in statements to 'Cope Canarias' collected by Europa Press, stressing that the Cabildo has a volcanic risk prevention plan to "know how to act".
"That does not mean that we think it will happen, but out of responsibility we have to be vigilant and have a contingency plan just in case," he explained.
Martín insisted that "there are no signs" that indicate that there may be a volcanic eruption on the island, and clarified that "this activity is not new, it has been going on for many years, which is why we are very vigilant without generating any unnecessary alarm".
He pointed out that the institutions have "more information than ever" thanks to Involcan, and that a "similar episode of seismic instability was experienced last year and two years ago, so it has a certain regularity", and without downplaying it, he explained that the situation is now being constantly monitored.