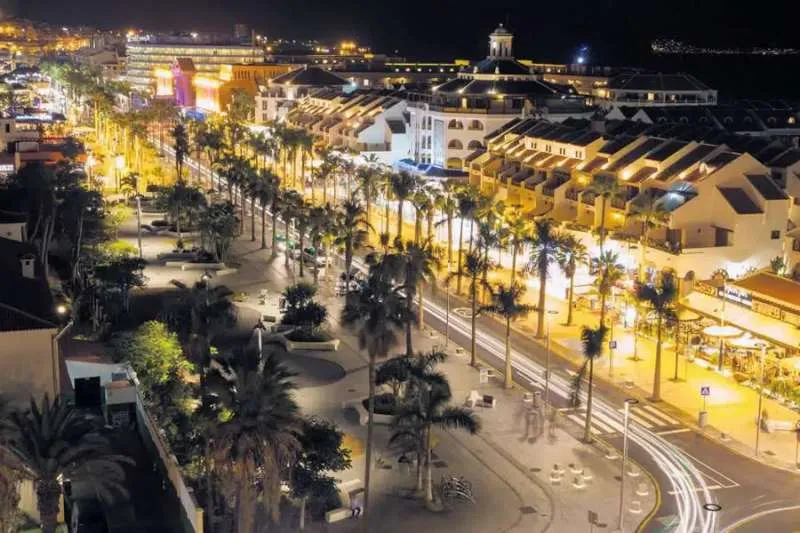 Arona will extend the model of the 'Golden Mile' to more streets in Las Americas
The Arona Council is preparing a comprehensive transformation of the main tourist streets that make up Playa de Las Américas and Los Cristianos through a series of actions that focus on three things: promoting green areas, digitization, and competitiveness of the destination, which will improve aspects such as sustainable mobility, the environment, and energy efficiency.
'Arona Illusiona' proposes a tourism development model that goes beyond sun, sea, and sand, with the comprehensive reform of the promenade along Las Vistas beach which already has a project and budget from the Cabildo of 3.6 million euros.
It also includes the regeneration of Playa Los Tarajales beach and promenade (in front of the Los Cristianos market) which is one of the locations with the greatest value and potential but has suffered significant environmental degradation over the last few years, and already has a budget of 2 million euros approved by the central government in the General State Budget of 2022.
The central government has also approved 5 million euros for the tunnel of Avenida Chayofita, something that the Arona Council has been demanding for years, believing that it is the solution to traffic jams at the entrance and exit of Los Cristianos since it would channel traffic between the port and the TF-1 motorway.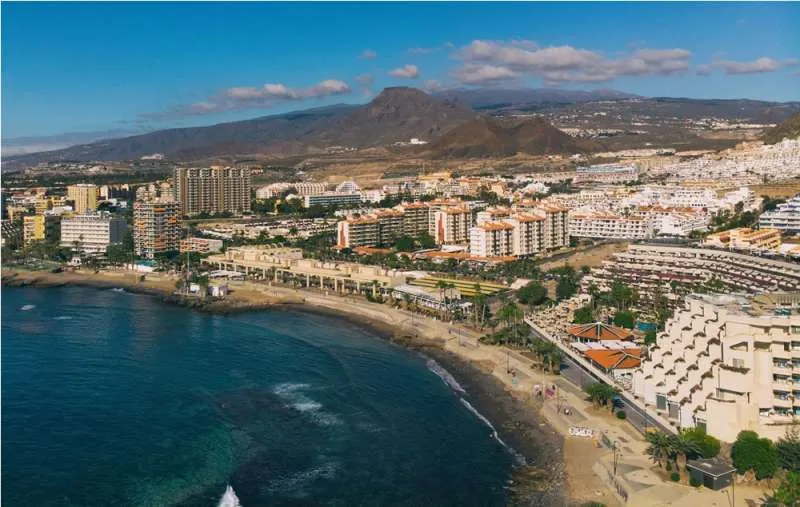 Another of the ambitious measures announced by the council is the extension and replication of the golden mile towards adjoining streets, endorsed by the project executed in 2015 that allowed them to be semi-pedestrianised.
This transformation of the surrounding streets of Playa de Las Américas also relates to the implementation of the Low Emissions Zone (ZBE), which will be delimited from the Avenida Antonio Domínguez by the Zentral centre to the seafront. The ZBE will reduce traffic saturation and vehicle noise and will improve accessibility, committing to sustainable mobility and reducing polluting emissions.
The Low Emission Zone will include an intermodal interchange, located by the Antonio Domínguez athletics stadium, which will have underground public parking. It will also have bus stops and bicycles for rent, as well as charging points for electric vehicles.
The 'Arona Ilusiona' plan also includes the creation of a network of cycle lanes, which will have the new interchange as its starting point and will connect with El Rincón in Los Cristianos, and joggers will have a specific circuit around the Las Américas golf course.
The project will also regenerate two urban parks. One in Los Cristianos, between Avenida Amsterdam and Calle Berna, and a second in the quadrangle formed by Antonio Domínguez, Las Américas, Avenida Havana, and Calle Luis Díaz de Lozada.
Finally, in terms of digital transition, 'Arona Ilusiona' contains a business innovation and digitization plan to support SMEs in the municipality with their digital transformation and will implement 150 Wi-Fi access points, as well as the creation of smart pedestrian routes and tourist signage.