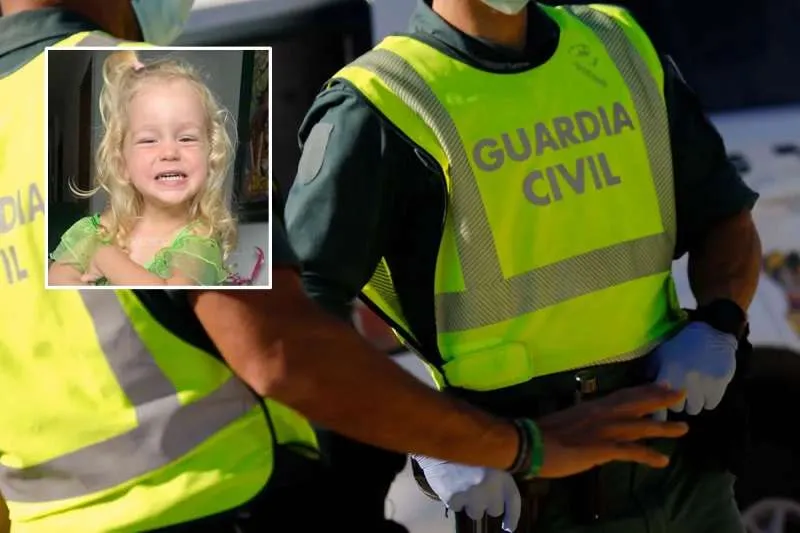 Alert for a 2-year-old girl missing in Tenerife since July 16th
The Anar Foundation activated an alert yesterday (Thursday) to find a little girl aged 2, called Alena, who resides in the municipality of Güímar on the east coast of Tenerife, who has been reported missing since July 16th. Alena is 0.45 metres tall, has brown eyes and long blonde hair, according to the Foundation.
The alert has created huge activity on social media and the latest reports suggest that little Alena is with her mother, according to all the information that the Guardia Civil has, but the case is still under investigation and third parties are not yet suspected, according to Canarian Television this morning.
Full information regarding the case is still not available, although it seems that Alena's father reported his daughter missing and at this stage, police haven't spoken to the mother as she is believed to have taken her daughter on holiday, but without his consent, something that is necessary in Spain when couples separate.
According to the latest annual report by the CNDES on missing persons with data from 2021, the Canary Islands filed more 'missing' cases than any other region of Spain, with 4,240 of the 22,285 cases (almost 20%) registered in the archipelago.
This is a staggering statistic, particularly taking into account the size of the population compared to other places, such as Andalusia (Costa Del Sol) which had 3,316 missing person cases; Catalonia (Barcelona) with 3,164; or the Community of Madrid with 2,205.
Other articles that may interest you...