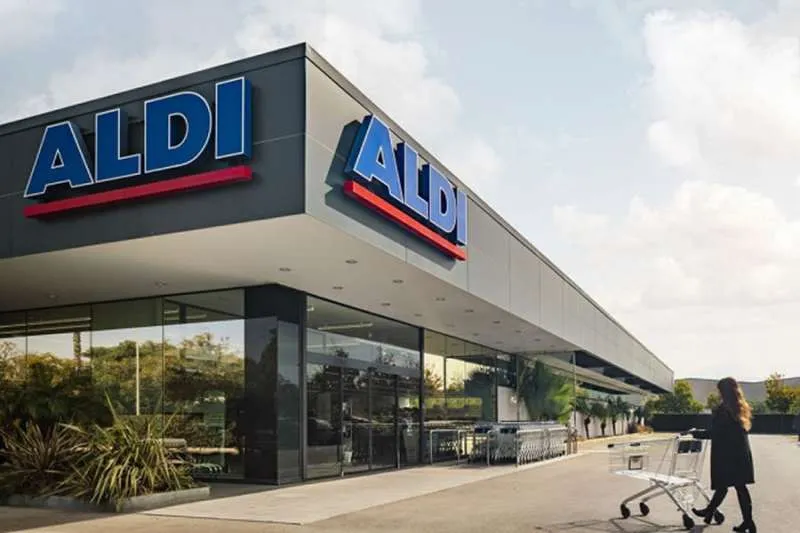 Aldi is opening 10 supermarkets this summer, 5 of which are in Tenerife
German supermarket chain Aldi will land this summer in the Canary Islands, opening ten new supermarkets with an average of 1,300 square metres each, five of which will be in Tenerife (in Arafo, Adeje, Las Chafiras, San Isidro and Los Rodeos). Over the next three years the chain hopes to have another 20 supermarkets in the archipelago.
As the construction of the new stores is already at an advanced stage, 240 people are in staff training, 40% of which were hired through the Canary Islands Employment Service and the rest through a job bank, as announced yesterday by Carmen Toubes, the recently appointed managing director of Aldi in the Canary Islands who is from Tenerife and has been with the company for nine years.
"We are very excited to reach Canarian homes very soon, with a new range of products for consumers," said Toubes, who highlighted the role that the Canary Islands will play in the company's expansion plan this year, as they hope to open 50 new stores in Spain.
Toubes explained that Aldi's business model is based on discounts and is aimed at offering a simple, easy and comfortable purchase, with quality products at the best possible prices. In addition, the company highlighted its relationship with local suppliers and, announced they are working with 37 Canarian suppliers to incorporate more than 320 products purchased in the Islands on the shelves of its supermarkets.
All these products will be classified and distributed from the 26,000 square metres of Aldi's logistics base in Agüimes in Gran Canaria, which will be operational shortly to serve the first stores that will open in the summer.
Other articles that may interest you...