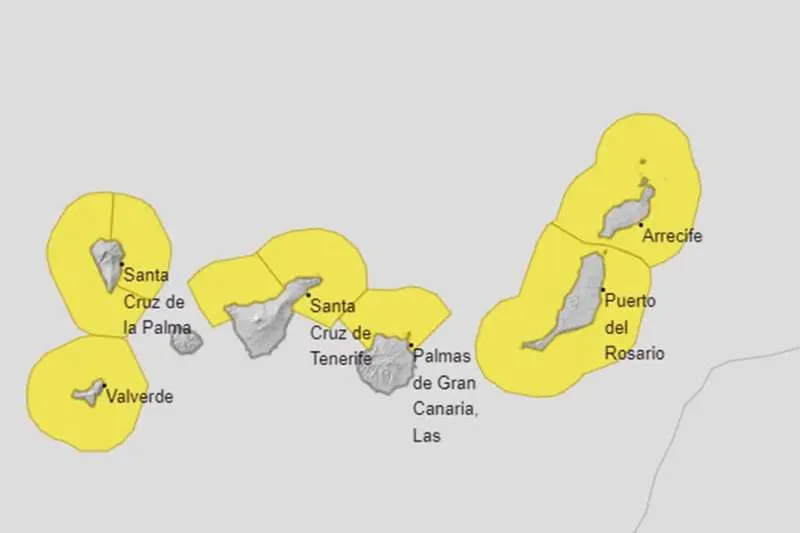 AEMET activates more weather warnings this weekend in the Canary Islands
The State Meteorological Agency (AEMET) has reported that they are activating warnings for adverse sea conditions affecting the whole of Fuerteventura, Lanzarote, La Palma, and El Hierro, as well as the North of Tenerife and Gran Canaria tomorrow.
The sea is going to be affected all weekend by trade winds that are coming to the Canary Islands, which will also mean a cloudy but dry weekend until Sunday afternoon when some showers are forecast.
Their forecast also shows strong northwest winds with very strong gusts on Monday and Tuesday, and rain in the north of the more mountainous islands throughout the week.
THE LOW RAINFALL IS WORRYING:
The lack of accumulated rainfall since the hydrological year began on October 1st until March 8th stands at 38% since it has rained an average of 224 litres per square metre in the whole of Spain when it is normal for this period to have had 362 litres per square metre.
However, Lanzarote. and Fuerteventura had 75% less than usual since not even a quarter of the normal value of the reference period (1981-2020) has rained there this year.
To give a contrast with other locations in Spain, the northern half of Mallorca, the island of Menorca, and the southern half of Ibiza have exceeded normal rainfall figures have had a wet winter.
During the week of March 2nd to 8th, all of Spain had rain except for the Lanzarote and Fuerteventura, and the southern half of the islands of Tenerife and Gran Canaria.