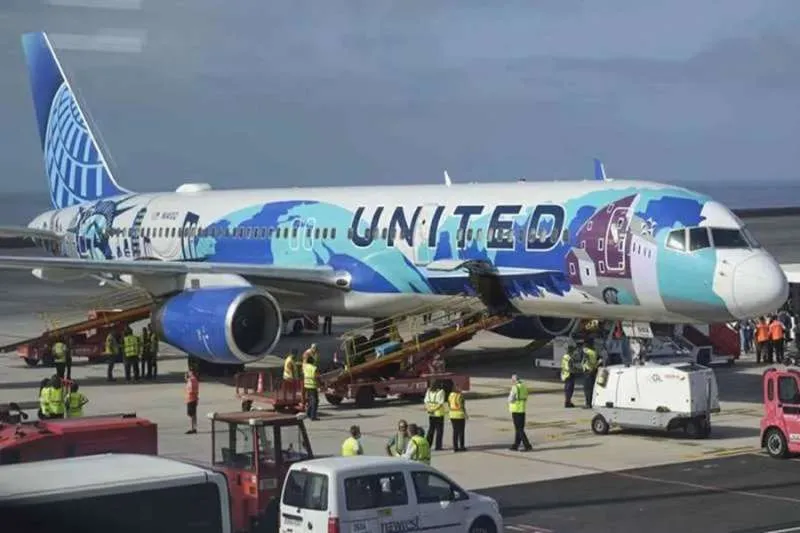 A study is underway to increase the number of flights from Tenerife to New York
Five American journalists have been exploring Tenerife as a tourist destination in collaboration with the Tenerife Island Council through Tenerife Tourism. These professionals work for renowned media outlets such as USA Today, Esquire, and Wine Enthusiast, and are studying the possibility of expanding the number of Tenerife to New York flights to attract more US tourists to the island.
Lope Afonso, the Councillor of Tourism for the Cabildo, has emphasized the importance of the United States as a preferred market for Tenerife. Ties with this source market have been strengthened through various actions, including participation in trade fairs and the intention to expand air connections between Tenerife South and New York.
In the years leading up to the pandemic, there was a 76% increase in the number of American visitors, and now the aim is to consolidate this source market.
Dimple Melwani, CEO of Tenerife Tourism, has highlighted the effort to position the island in the North American market and stressed the increased interest in Tenerife due to the knowledge of its attractions.
Furthermore, the goal of advancing in this direction has been mentioned, especially through collaboration with United Airlines and its direct flight to Tenerife, which would reactivate the flow of passengers to the island.
The journalists' stay program on the island, which took place from the 9th to the 15th of this month, included various visits and activities such as hiking, whale watching in Los Gigantes, wine tasting at Bodega El Lomo, a visit to the Cueva del Viento in Icod de los Vinos, and an exploration of the history of Garachico and Puerto de la Cruz.
The journalists who participated in this experience include Vicki Denig, specializing in wine and travel; Rachel Belkin, focusing on travel, business, technology, and lifestyle; John Sizemore, travel writer and photographer; Jesse Scott, centred on the culinary industry; and Katie Jackson, who writes about luxury travel, lifestyle, and gastronomy.
Furthermore, Tenerife's presence in the United States has been strengthened with its participation in the Virtuoso Travel Week in Las Vegas, a major industry event connecting luxury travel agents from around the world.
Tenerife has carried out various joint publicity campaigns with the American tourism industry, contributing to increased interest in the island in the North American market. Additionally, over 100 working meetings have been held with representatives of tourism companies in Las Vegas.
The American market is showing a growing interest in Tenerife, as reflected in visitor statistics, with a significant increase in the number of American travellers to the island in recent months.
Other articles that may interest you...