A record breaking 500-metre long chorizo baguette is made in Gran Canaria
Dia Canarias celebrations have seen some amazing sights this weekend, with Mago party attendances breaking records, but none are as bizarre as the 500-metre long chorizo baguette, the longest in history, which was made by locals in Teror in Gran Canaria over the weekend.
Half a kilometre of tables were laid out on a main street of the town to construct the record-breaking bocadillo, which needed 380 kilos of chorizo ​​and 900 loaves of bread (weighing 1,500 kilos) to make it.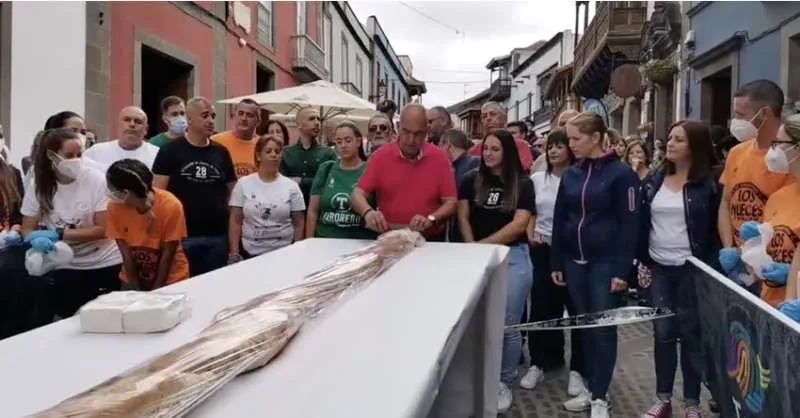 8,000 people travelled to the municipality of Teror to get a piece of the historic sandwich, but many were too late as, after the mayor had 'tested' the first piece, some 6,250 people ate the whole thing in less than two hours.