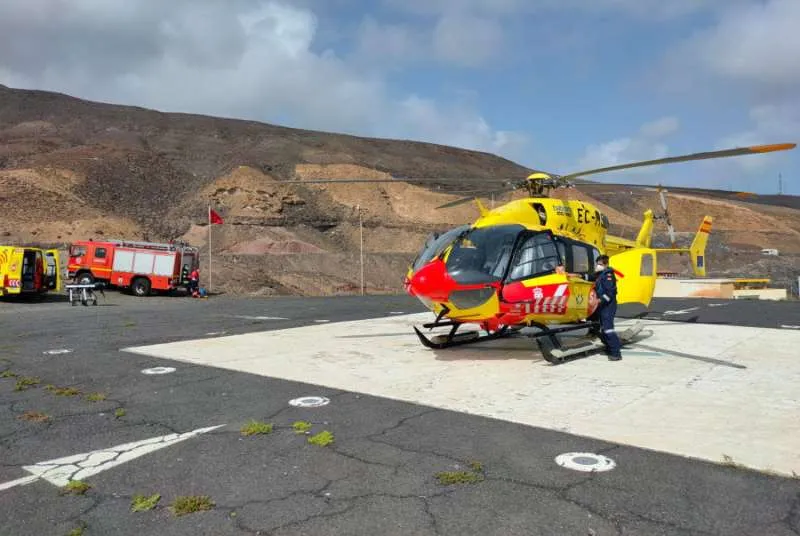 A man drowns off the beach of Cofete due to bad sea conditions
A man drowned yesterday (Wednesday) off Cofete beach in the municipality of Pajara on the southeast coast of Fuerteventura, after not being able to get out of the water due to adverse sea conditions, according to a statement from the Emergency Services Coordination Centre of the Canary Islands.
They received an alert at just after 2pm advising that a man was stuck in the sea after he couldn't get out due to strong currents, big waves, and swells, and that he looked as though he was struggling to stay afloat.
Emergency resources were immediately dispatched to the area and the Maritime Rescue helicopter was needed to airlift the man out of the water, who by now was not breathing and showing signs of drowning.
The crew onboard tried to revive him on the way to the Morro Jable helipad where paramedics were waiting, but they couldn't resuscitate him, and could only confirm his death.
The police have reminded people to take extra caution when going into the sea during the current bad weather and recent weather warnings for bad sea conditions. Please check the colour of the flag on the beach before going in.
Other articles that may interest you...