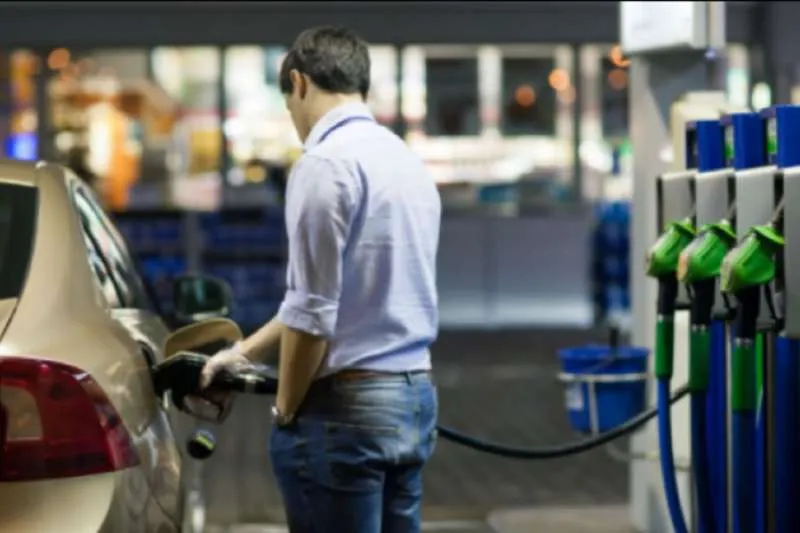 A litre of petrol is now more than 1.40 euros in the Canary Islands
The price of fuel is increasing globally due to the war Ukraine, and is now affecting prices at pumps in the Canary Islands, even though it is still much cheaper to fill your tank here than in mainland Spain or the UK.
According to the latest update from the Ministry of Transport, the average cost for a litre of 98 octane petrol in the province of Las Palmas (Gran Canaria, Lanzarote, Fuerteventura) has now reached 1.42 euros; while in Santa Cruz de Tenerife (Tenerife, La Palma, La Gomera, El Hierro), the average price is 1.41 euros.
95 octane petrol is still a little cheaper, but even the price of that has risen to an average of 1.35 euros per litre. To put this in perspective, filling a 40-litre tank with fuel now costs 54 euros. However, the bill may vary depending on the petrol station chosen.
The truth is that fuels have been getting more expensive for months and the Russia-Ukraine conflict has consolidated this trend, and so far in 2022, they have risen four cents per litre per month since the beginning of the year.
The increase in prices not only harms consumers but also freight transport and taxi drivers who see how the rise in fuel prices eats into their profits. For example, diesel has risen 36% in a year and it is expected, according to the petrol companies, that it will grow another 20% this month.
However, Spain is not the exception. On average, in Europe petrol prices have risen by 24% and diesel by 15% in just a year. Switzerland is the European country in which the cost of petrol has increased the most, costing 61 cents more per litre than in 2021.
In Ireland, the Czech Republic and Finland the litre price has risen by more than 40 cents, while in Belgium, Bulgaria, Denmark, Germany, Greece, Lithuania, Luxembourg, and the Netherlands its price has increased by around 35 cents.
THE FIVE PETROL STATIONS WITH THE LOWEST PRICES IN TENERIFE:
- CEPSA Los Realejos, 95 octane petrol is at 1,165 euros per litre, the lowest price on the entire island. Filling a 40-litre tank would cost 46.60 euros, 7.50 euros less than the regional average.
- TGAS La Gorvorana, also in Los Realejos. 95 octane petrol is 1,186 euros per litre.
- PCAN El Rosario, 95 octane petrol is 1,193 euros per litre.
- PCAN La Laguna, 95 octane petrol is 1,195 euros per litre.
- TGAS-TU TRÉBOL in Adeje. 95 octane petrol is also 1,195 euros per litre.
Other articles that may interest you...