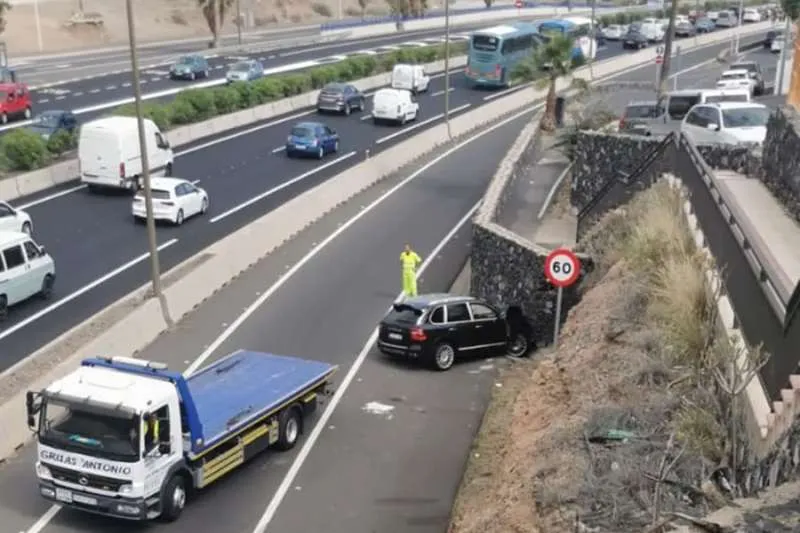 A 5-year-old boy and his mother injured after hitting a wall on the TF-1 in Adeje
A 29-year-old woman and her 5-year-old son were injured yesterday afternoon (Wednesday) after she lost control of her car and crashed into a wall on a slip road for the TF-1 motorway in Adeje in the south of Tenerife.
According to the Emergency Services Coordination Centre (CECOES), they received a call at 3.50pm informing them of the accident and dispatched the Guardia Civil and an SUC Ambulance to the scene of the incident.
On arrival, paramedics assessed the mother and son, who was suffering from an abdominal injury, before transferring them by ambulance to Hospiten Sur for further treatment.
The Guardia Civil coordinated the traffic until the road was cleared and confirmed that no other vehicles were involved in the incident.
Other articles that may interest you...