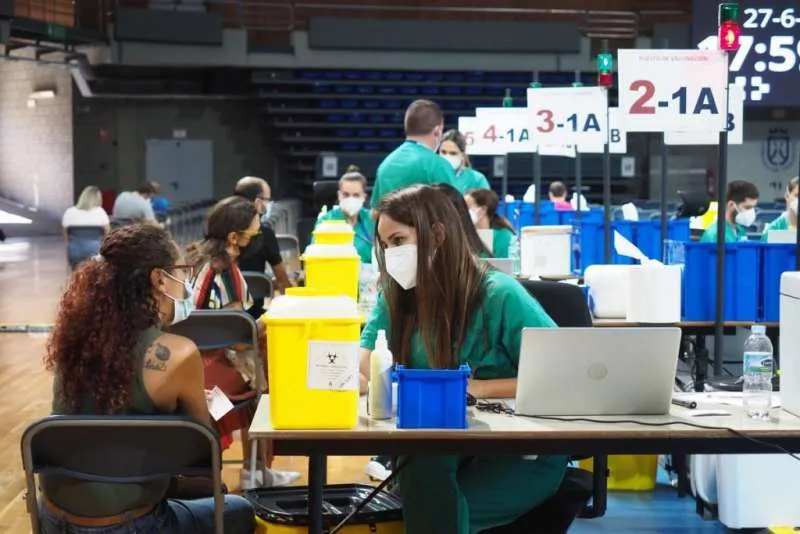 44% of the Canarian population believes that Covid vaccination should be mandatory
A large part of the Canarian population is in favour of imposing compulsory vaccination against Covid due to the risk of transmission posed by the new variants of the coronavirus, according to the results of the macro survey carried out by the TSA.
In the section dedicated to the Covid crisis, 43.8% of those surveyed think that everyone who is eligible health-wise should be forced to get vaccinated, however, 42% of the Canarian population is against forcing people to be vaccinated, despite the devastating effects that the health alert has had on people and the economy.
The island where the idea of ​​compulsory vaccination is least popular is Lanzarote, where only 37.5% are in favour, whereas 43.1% of the population in Gran Canaria agree with it as do 44.3% of those living in Tenerife and Fuerteventura.
The percentages are even higher in the smaller islands with 55% of those surveyed believing that everyone should be forced to take a shot against Covid in El Hierro, 51.4% in La Palma; and 50.5% in La Gomera.
Regarding how the coronavirus crisis has hit the Canarian population, the 68.2% say they have been either quite or very affected. According to the macro-survey, just over half of the Canarian population feel they have suffered the effects of the pandemic (51.4%), while 16.8% have seen their direct family very affected for either health or financial reasons.
Only 17.7% of the population say that they are only slightly affected by the pandemic, while 3.7% responded that they weren't affected at all.
The population of Tenerife, the island most affected by the pandemic in terms of the number of infections and deaths, is the one that recognizes the greatest impact of the epidemic. In fact, 70% of those surveyed said they have been very or quite affected by the pandemic.
In second place is Gran Canaria, where 68% of those surveyed said the same, in Fuerteventura 67.9% of those surveyed have felt the consequences of the pandemic closely, while in Lanzarote it was 65.4%.
In total 80% of those surveyed declared having been vaccinated against Covid, with El Hierro being the island with the highest number of vaccinated people surveyed, at 93%, while Lanzarote was the island with the lowest level of vaccination of 74.2 %. Only 5.7% of the people surveyed said they had not been vaccinated, but 13.9% had been vaccinated but were reluctant to get the booster dose.
The survey, carried out by Technicians in Socio Analysis SL (TSA), was conducted between February 21st and March 23rd to a total of 3,402 people who were interviewed by telephone for CANARIAS7.
Other articles that may interest you...