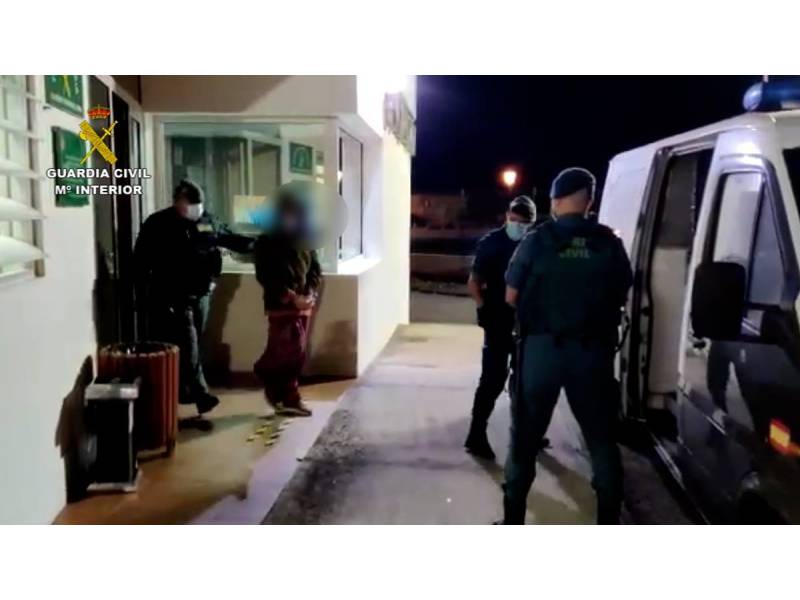 Two policemen attacked when disrupting a house party of more than 20 people
Two Guardia Civil has arrested five people who were at a house party in El Cotillo, in La Oliva in Fuerteventura, who built a barricade to stop them entering the property and threw rocks at them when they approached the entrance.
The incident took place after Police received a notice alerting of the party with loud music and over 20 people present in the town of El Cotillo, so they went to investigate.
When the agents arrived at the property they could hear the music and see flashing 'disco' lights, so tried to enter to inform those present, which was over 20 adults and children, that the party had to finish as it was breaking Covid rules in Fuerteventura which is in Level 2.
Before they could get into the house they received threats and verbal attacks telling them to leave the place claiming that they were trespassing on private land, and started stones that hit the police vehicle.
At the same time, they stacked tables and chairs as a barricade on the access road to stop them reaching the property, shouting: "where is our freedom?" "Where is the pandemic they defend, they are slaves of the government, they are the f***ing pandemic."
Other articles that may interest you...
Due to the hostility they received, the officers called for backup and several other patrols arrived to control the situation. After gaining access it was obvious that some of the party-goers had fled when it started getting unruly, so the main five that built the barricade and threw rocks were arrested, and a further 8 people were fined for breach of Covid restrictions.
The police are currently tracking the other people as they have the registration numbers of vehicles parked in the vicinity of the house when they first arrived, and the ones arrested are now co-operating.
Currently under Level 2, only four people are allowed to meet in public or private, although that does increase to six from midnight tonight.