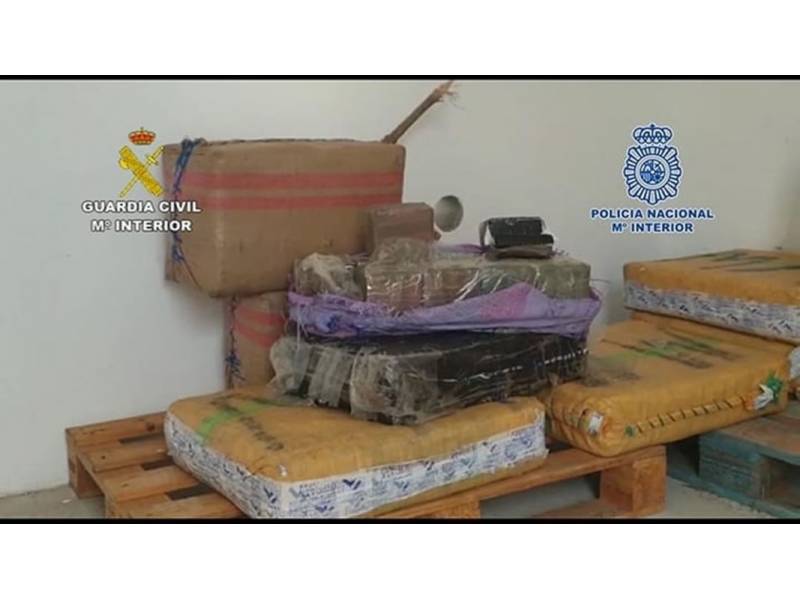 Two men arrested in Lanzarote for trafficking humans and drugs
Two men who were travelling in a boat on May 1st that was intercepted three miles off the coast of Lanzarote, have been arrested by agents of the National Police and the Guardia Civil for trafficking humans and drugs after they were found to be the instigators of the trip with 32 people and 263 kilos of hashish on board.
These arrests have occurred after, in the early hours of May 1st (last Saturday), the State Security Forces that monitor the sea located a dinghy about three miles from the coast of Lanzarote, which was later retrieved by Marítime Rescue and transferred to the port of Arrecife, as reported in an official press release.
Once in port, the agents of the two police forces were able to verify that a total of 32 immigrants were travelling inside the towed boat, of which 22 were men, four were women and six minors, who were immediately treated by health personnel, as well as the presence of a total of 10 bales of hashish that yielded a weight of 263 kilos.
After their inquiries, the police investigations made it possible to identify two of the travellers, as those allegedly in charge of chartering the boats, as well as making illegal trips from Morocco to Spain charging around 2,000 euros per migrant.
The investigators also learned of their direct relationship, along with two other occupants of the boat, who have also been arrested, with the drugs they found on board, for which they are also charged as alleged perpetrators of another crime for drug trafficking.
After the corresponding police report was instructed, the detainees and the seized drugs have been left at the disposal of the competent Judicial Authority of Arrecife, who decreed the entry into prison of all of them.