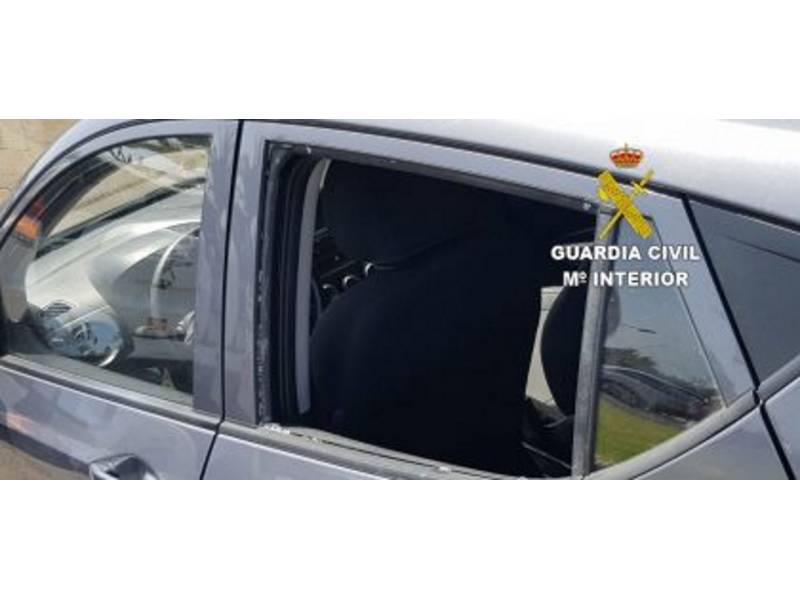 Police have to smash window to rescue baby locked in hot car
The Guardia Civil have had to smash the window of a car to rescue a baby who was locked inside with no ventilation, in Morro Jable in Fuerteventura, who was totally drenched in sweat, in a state of uncontrollable crying, and on the brink of heatstroke due to the high temperatures.
The rescue occurred after the mother of the baby parked the rental car on Avenida El Saladar in Morro Jable at around 4:00pm yesterday. But after she got out to get her child from the back seat, closing her door behind her, the car locked itself and wouldn't reopen due to a failure of the central locking system, as reported by the Guardia Civil in a press release.
The mother, faced with the high temperatures, said that she tried everything to open the car but without any success, and at this point a Guardia Civil patrol car passed and saw that she was in some distress.
After assessing the situation and finding the safest way for the baby locked inside, officers tried to smash the car window with their extendable cosh, highlighting the difficulty they had to break the safety glass, as it just bent and didn't work.
They then got a special device made to break vehicle windows in an emergency, but this also didn't work, so they got a heavy wrench from their patrol car and were able to get the toddler out to safety.
Following this, mother and child were reunited and they were pleased to report that the minor was in good health as it had only been locked in the car for a relatively short time with escalating temperatures.
However, the police would like to warn of the serious danger that, although this has not been the case, leaving a minor inside a vehicle with no ventilation. Also, remember that the respiratory system of a child is much more vulnerable than that of an adult to heatstroke, and that in most cases they are not able to open the vehicle from the inside to avoid a tragedy.