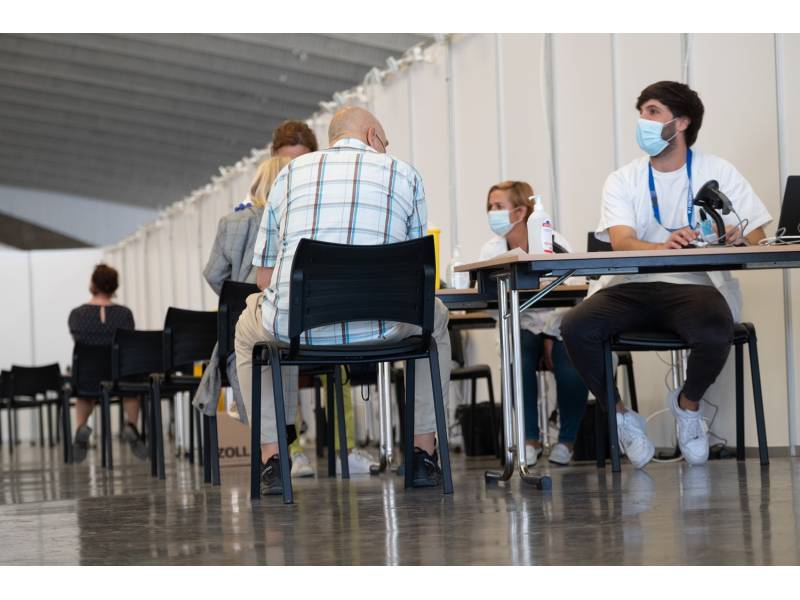 Over 50s can now request an appointment to get a booster vaccine in the canaries
The Ministry of Health have announced that people aged between 50 and 59 years old can now make an appointment to receive their booster dose of a COVID-19 vaccine. In a statement, they have confirmed that people born between 1962 and 1971 and who have been vaccinated with Pzifer or Moderna can now request an appointment. This group, made up of 291,194 people, will be able to receive the booster dose after six months.
In addition, anyone who has been vaccinated with AstraZeneca (either two doses or with one from AstraZéneca and one from Pfizer) of any age range can make an appointment. This group, made up of 13,200 people, is being given the booster dose after three months because of the reduced efficacy and protection by the Oxford vaccine.
Also, the Ministry of Health has reminded that people under 50 years old and who were vaccinated with Janssen can also receive their dose after three months for the same reason.
If you are in Tenerife or Gran Canaria, making an appointment is very easy, you can arrange one via the SCS miCitaPrevia app, via the SCS website, or by calling 012, 922 470 012, or 928 301 012.
However, if you are in Lanzarote, Fuerteventura, La Palma, La Gomera, or El Hierro, you can go without an appointment to the vaccination points of each island.