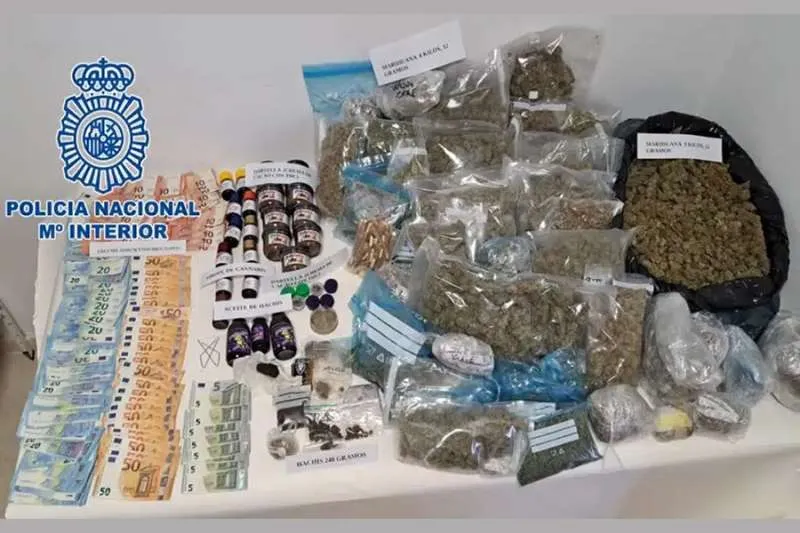 Two cannabis club managers arrested for selling drugs to tourists in Los Cristianos
The National Police have arrested two Italian men, aged 26 and 32 years old, for selling drugs to holidaymakers from a Cannabis Club in Los Cristianos in the south of Tenerife.
The detainees were responsible for the club, which is only permitted to sell licenced narcotics to members of the association formed by the club, and not to third parties.
Officers acted after seeing several different tourists leaving the premises, who voluntarily told officers that they had acquired the substances in the same establishment without being members of it, not realising they were doing anything wrong.
After getting the correct authorisation, the police raided the club and seized more than 8 kilograms of marijuana, 240 grams of hashish, and 3,200 euros in cash from the sale of narcotic substances.
They also verified that, of the 16 people who were in the club at the time they entered, only one was a member of it.
Based on all of the above, the officers arrested the two managers of the club and after giving statements at the National Police station, they were placed at the disposal of the competent judicial authority.
Other articles that may interest you...