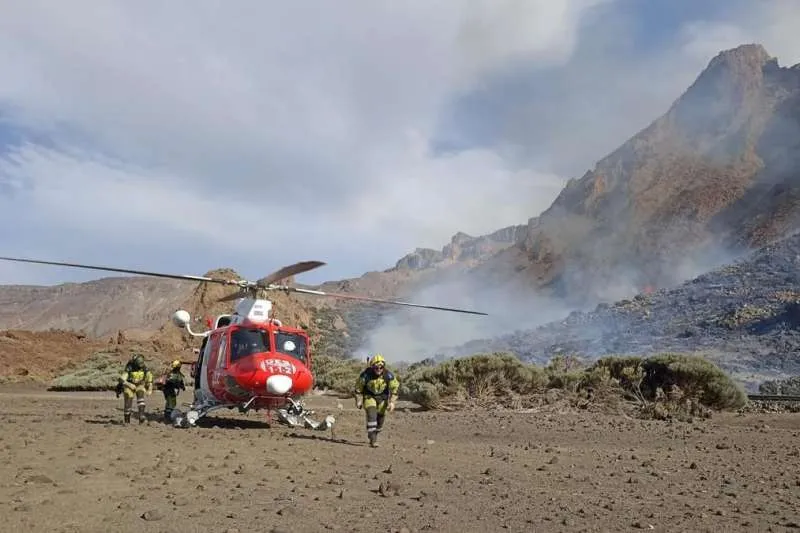 The fire in Teide National Park has been controlled and extinguished
The fire that started yesterday afternoon (Sunday) at around 4pm in the Teide National Park has been stabilised and extinguished quickly and efficiently, as confirmed by the president of the Tenerife Cabildo, Pedro Martín.
In an audio report posted online, he explained that the strong wind that was blowing at the beginning of the afternoon, that had helped spread the fire once it started, subsided as the evening went on which helped the emergency services to control it.
Also, the location of the fire made it easier for them to access it quickly because it was close to the road, and fortunately, where the fire started, in Boca Tauce, is a fair distance from the pine forests.
Firefighters and BRIFOR troops were supported by two GES helicopters to extinguish the fire, as well as the Guardia Civil, Proteccion Civil, and other emergency resources, who will continue to monitor the area while the ground is still hot in case it reignites.
The images of the fire from a small plume of smoke to large flames are a sharp reminder as to how quickly these fires can start and how quickly they can spread in the hot dry weather.