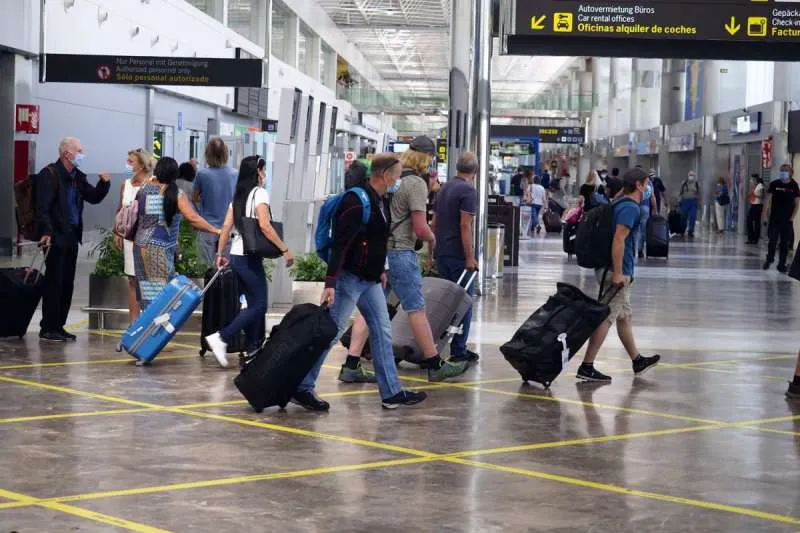 The Canary Islands expect 15 million visitors this year
The Canary Islands now has more flight seats contracted to come to the islands in 2022 than it did before the pandemic thanks, above all, to the strong growth of new tourist-issuing markets. This was confirmed in Parliament yesterday by the Minister of Tourism, Yaiza Castilla, who added that indicators forecast that the year could close with almost 15 million tourists "if new misfortunes do not occur."
Castilla said that this summer could be a massive turning point for the destination because potential tourists have disposable income that they have saved during the pandemic, and they want to spend in the place they choose for their holidays.
"The number of seats available to the Canary Islands is accompanied by a strong increase in demand from Europeans, after two years of fluctuations and setbacks that abruptly stopped travel outside their borders.
"This summer could see a comeback and they have money to spend," she said, adding that "something serious would have to happen to prevent this as people are eager to travel again."
Although Castilla emphasized that summer is not usually the strongest season for the Canary Islands, she also drew attention to the great progress being made in positioning the islands as a safe and interesting holiday destination for many visitors who have never been to the Islands before. In fact, the percentage of tourists who visited the Archipelago for the first time in 2021, increased from 25% to 34%.
"With this data, we can conclude that the 'balance of risks' for this year shows a very positive balance, and we foresee that the long-awaited recovery of the travel market will take place with a return to pre-pandemic figures", said Castilla in Parliament, where she also highlighted that flight seats scheduled for 2022 are currently 2.2% above those for 2019, with 18.1 million seats already scheduled to the Islands.
However, Castilla was cautious when highlighting that "the main change that the pandemic has caused is the delay in reservations, which are being left to the last minute, which the airlines are responding to by delaying any adjustments to their schedules, so it will be necessary for us to closely monitor the changes that take place".
Other articles that may interest you...