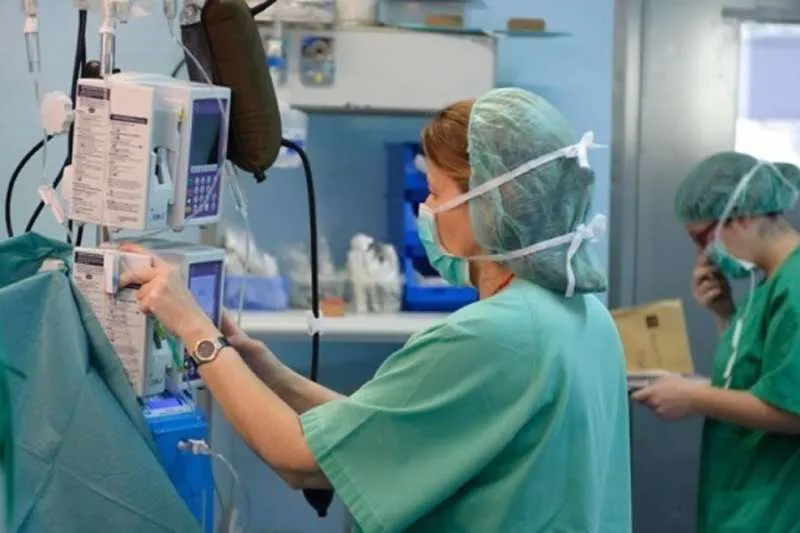 The Canary Islands adds 9,164 new cases and 15 deaths in the last week
Due to the change in focus of the Public Health Committee on which indicators they are now monitoring to manage the pandemic, we will only be updating the epidemiological data twice a week, at the end of the week on a Sunday, and on a Thursday when the Governing Council review the data for any level changes or de-escalation of restrictions.
As reiterated on Thursday, they are now focusing on hospital pressure as opposed to incidence rates, although they will still be monitored to pre-empt a rebound in the spread of the virus.
In the last week the Ministry of Health has reported 9,164 new cases and 15 deaths in the Canary Islands, with 14,748 still active of which 292 Covid patients are in hospital wards and 33 are in ICU, a total of 325 people, compared to 337 a week ago.
Over the last week, the 7-day incidence rate has decreased from 459 to 421, but the 14-day rate has increased from 737 to 889 for the islands as a whole. Currently Gran Canaria, which has just been lowered to Level 3, has seen the biggest increase with their IA14 now over 1,019 cases per 100,000 inhabitants.
Full data for Sunday 6th March 2022:
New cases: 596
Tenerife: 281
Gran Canaria: 216
Lanzarote: 38
La Palma: 24
La Gomera: 15
El Hierro: 14
Fuerteventura: 8
Current Incidence rate (IA7): 421.15
(Cases last 7 days: 9,164)
El Hierro: 735.62
La Gomera: 558.17
La Palma: 504.45
Gran Canaria: 466.85
Tenerife: 429.46
Lanzarote: 277.90
Fuerteventura: 104.40
Current Incidence rate (IA14): 889.77
(Cases last 14 days: 19,344)
Gran Canaria: 1,019.61
El Hierro: 1,013.73
La Gomera: 950.27
La Palma: 897.46
Tenerife: 882.72
Lanzarote: 532.69
Fuerteventura: 453.51
General:
Covid patients in hospital: 292
Covid patients in ICU: 33
Home isolation: 14,423
R number: 1.33 (needs to be below 1)
PCR test positivity rate: 20.92% (should be below 4.5%)
Vaccination: (As per latest update)
Total administered: 4,293,142
Fully vaccinated: 1,751,029 people (83.47%)
One dose: 1,833,234 people (87.39%)
Children aged 5-11: 69,868 (51.03%) first dose and 27,195 (19.86%) second dose.
Booster doses: 838,863
Deaths last 24 hours: 7
Gran Canaria: 4 (581)
Tenerife: 3 (870)
Total deaths: 1,592
Medical Discharges in last 24 hours: 1,756
Tenerife: 788
Gran Canaria: 758
Fuerteventura: 103
Lanzarote: 65
La Palma: 28
El Hierro: 14
La Gomera: 0
Total active cases per island:
Total: 14,748
Gran Canaria: 6,698 (-546)
Tenerife: 6,398 (-510)
Lanzarote: 651 (-27)
La Palma: 486 (-4)
Fuerteventura: 304 (-95)
La Gomera: 141 (+15)
El Hierro: 70 (-)