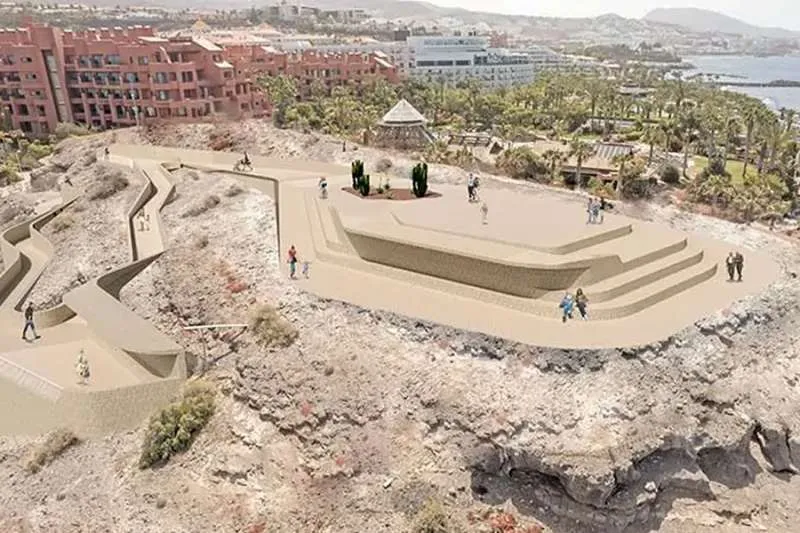 The Adeje Council are bringing the iconic Mirador de La Paloma up to date
The Mirador de La Paloma is an iconic spot on the Costa Adeje coast that the town hall has started to renovate and improve, because currently the viewing point is in poor condition and isn't accessible to everyone. It is hoped that the remodelling will offer a better experience to residents and visitors to the area.
The project, drawn up by the technical staff at the town hall, includes a new design with an access ramp that replaces the current stairs, new flooring and seating, new lighting, and new shaded areas.
The Mirador de La Paloma is located on the seafront promenade in between the Sheraton and Costa Adeje Palace hotels, on a rock that rises towards the sea. This part of the coast has unique characteristics with a lot of history in the municipality.
Access to the current viewpoint by stairs does not allow access for people with reduced mobility, and its layout and shape don't make full use of the space available. This is why the new project will adapt it to the shapes, textures, and colours of the landscape around it.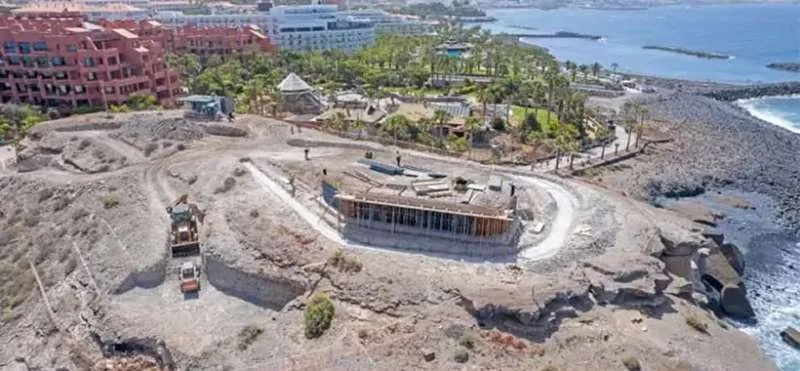 Building work is already underway to improve the viewing point.
The new ramp leading to it has a 6% slope and two rest areas before reaching the main viewpoint on top of the rock. The first resting point has spectacular views of La Enramada beach and also has a shaded sitting area.
When you get to the top, it is a raised horizontal platform with glass panels giving visitors a unique sensation and view.