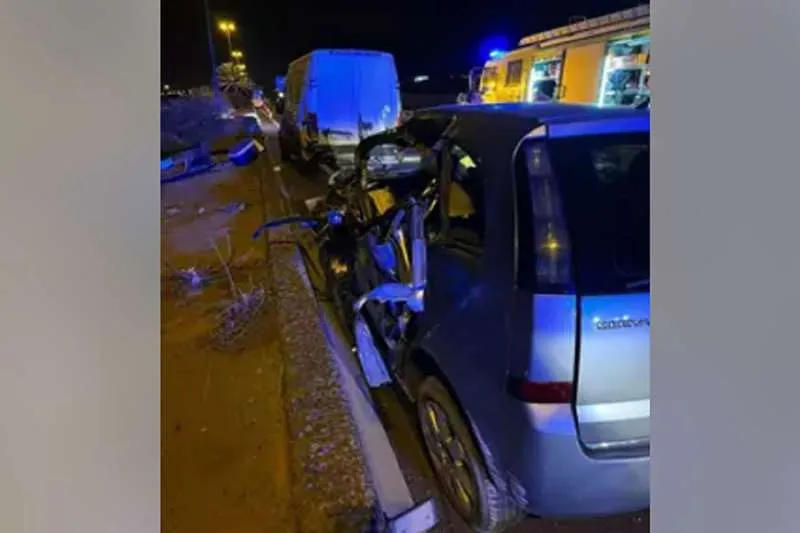 One killed and four injured in a car accident in Gran Canaria
One person was killed and four injured in a traffic accident last night (Wednesday) in Ingenio in Gran Canaria, as reported by the Canary Islands Emergency Services Coordination Centre (CECOES).
The accident occurred around 10:15pm last night at the El Carrizal exit of the GC-1 motorway, where a vehicle, which according to witnesses who called 112, "was travelling at high speed", collided with another from the Highways Services.
A doctor from the Ingenio Health Centre and health personnel from the Canary Islands Emergency Service (SUC) were dispatched to the scene of the accident and confirmed that the driver of the private vehicle had suffered severe injuries and was trapped in the car.
After he was released by firemen, he was taken immediately to the emergency department at the Hospital Universitario Insular de Gran Canaria, where unfortunately he died from his injuries shortly after.
Paramedics also attended to a male passenger of the same vehicle, who at the initial moment of assistance presented various moderate injuries, and he was transferred to the same hospital for further treatment and the other three that had moderate injuries went for routine observation.
There is now an investigation into the cause of the accident.