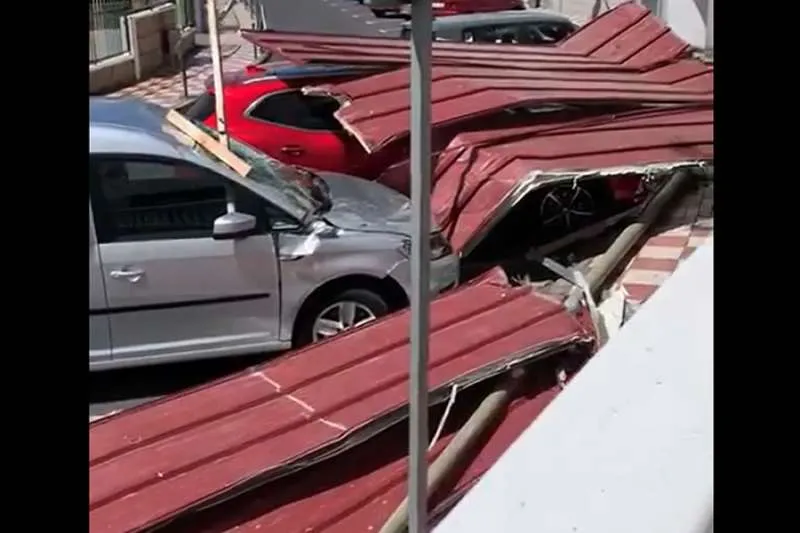 Hurricane winds hit Tenerife and leave one woman seriously injured
The arrival of storm Celia has caused chaos across the Canary Islands, but particularly in the province of Tenerife which was hardest hit yesterday, hundreds of incidents caused by hurricane-force winds which were recorded at 160kmh on the summits of Teide, and over 100kmh in the south in parts of Adeje and Arona.
Waiting for the wind to subside during the night, the storm has left a woman seriously injured in Adeje, when a wall fell on her, and another injured in Santa Cruz, when a traffic light fell on her, while most of the damage was to street furniture (benches etc), fallen trees, lampposts, billboards, walls of farms or private homes, and a roof that blew off a wooden cabin in Acojeca in the south of Tenerife.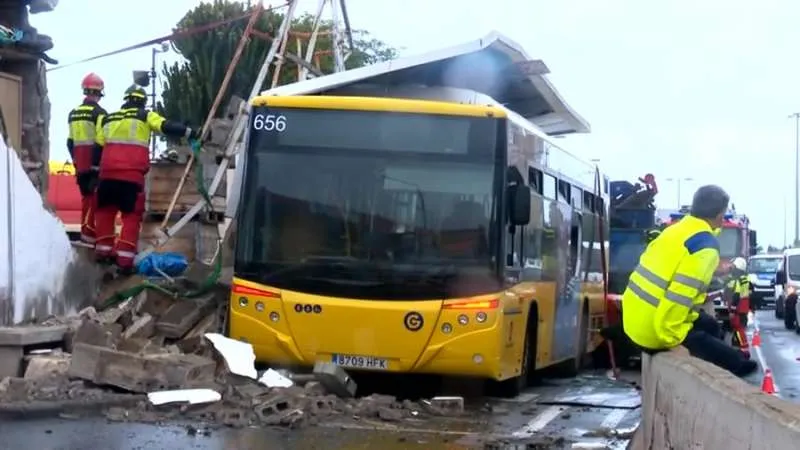 Tenerife wasn't the only place hit. A wall was blown onto a bus in Las Palmas.
The Cabildo activated the Island Emergency Plan (PEIN) first thing yesterday morning due to adverse weather conditions, since the Canary Islands Government decreed alert situations due to wind and coastal phenomena on the Island, as well as a pre-alert for snow at heights of 1,500 metres, which forced them to close access to Las Cañadas del Teide from the roads in the south and north of the Island.
The Santa Cruz City Council closed the carnival fair and the squares and parks to the public yesterday due to the high winds and risk of falling branches and trees. Throughout the morning, the emergency services handled fifty incidents related to the wind, such as the movement of large bins, falling trees, fences, pergolas, building damage, and signs at risk of being blown over.
One of the places where the most damage occurred was on the beach of Las Teresitas, where the gusts of wind broke and displaced various infrastructures, including kiosks and sunbeds. They also had to close the road next to the beach as it was blocked by a large amount of sand blown by the wind, and was flooded from the rain.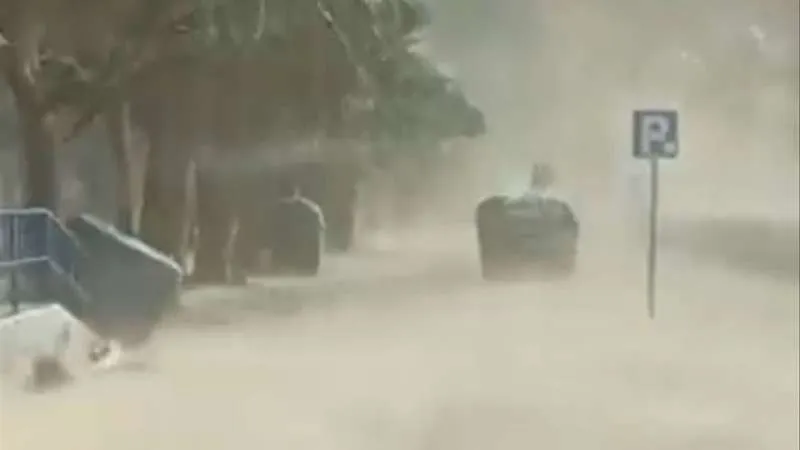 In Adeje, a woman was left seriously injured yesterday afternoon when a wall fell from the roof several floors up, onto the pergola of the bar she was working in and caused her a severe head injury. She is currently being treated in Hospiten Sur and it is hoped she will make a full recovery.
Also in Adeje town centre, a fence was blown from a building which landed on two cars parked below, but fortunately, no one was hurt.
The islands remain on orange alert today for strong winds and adverse sea conditions, although currently, everywhere seems calmer than yesterday and pupils are back at school.
Other articles that may interest you...