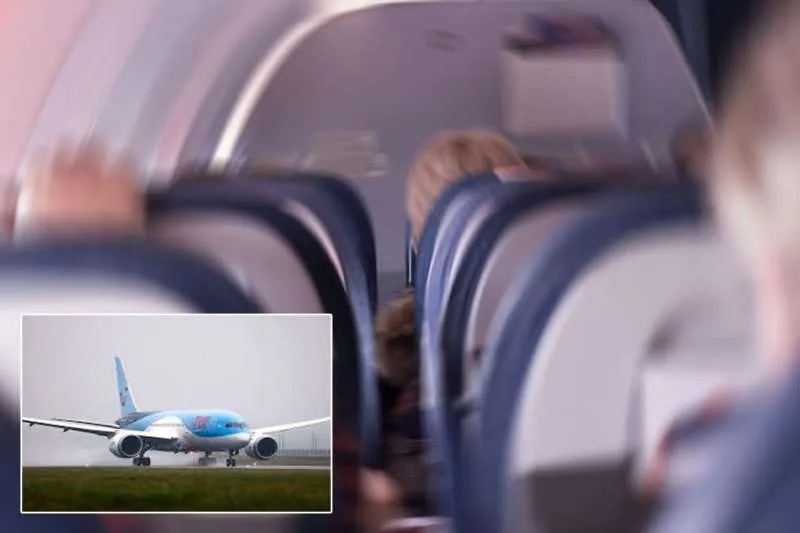 Free counselling offered by TUI to passengers heard screaming in terrifying landing
TUI has offered passengers free counselling after they were heard "screaming and crying" during a terrifying landing at East Midlands Airport earlier this month. Their flight had been diverted from Manchester Airport during bad weather on its way back from Tenerife.
Now, TUI has emailed passengers who were left traumatised by the ordeal with details of a number for free counselling sessions. Passenger Gareth Salter, from Glossop, said he was "saying his prayers" as the plane was buffeted by strong winds.
He added: "People were panicking, babies were screaming, women were crying. There were some young girls behind us in floods of tears. I was saying my prayers, to be honest. I didn't think I'd see my family again. It was just awful."
Original article: Panic on TUI flight from Tenerife to Manchester left passengers 'screaming and crying'
The TUI email is offering affected passengers free counselling from the Centre for Crisis Psychology. The company's website says: "Following a traumatic incident your response is critical and you have one chance to get it right.
"Being prepared is key, having an established trauma care procedure in place reduces the stress for those involved, protects their psychological welfare, safeguards your reputation and business continuity."
TUI said in the email: "We would like to assure customers that instances of this nature are rare. TUI has offered all those on the plane counselling."
A TUI spokesperson said: "We can confirm that TOM2477 from Tenerife to Manchester Airport on March 9th diverted to East Midlands Airport, due to adverse weather conditions during the approach back to Manchester. Customers arrived safely into East Midlands Airport and were made aware of the diversion on arrival."
"Transfers were organised to take customers back to Manchester Airport and accommodation was offered where necessary. Customers received regular updates throughout the evening."
"We'd like to apologise for any inconvenience caused and thank customers for their patience and understanding. The safety of our customers and crew is our number one priority."
The TUI flight from Tenerife was due to land at Manchester Airport on Thursday, March 9th, but the landing was thrown into chaos due to the strong winds and heavy snowfall which hit the UK.
Flights were delayed at Manchester Airport while heavy overnight snowfall also shut the runway at East Midlands Airport. However, TUI were criticised for not telling passengers about the diversion until the flight landed, with the pilots asking for applause because a trainee pilot had landed the plane safely.