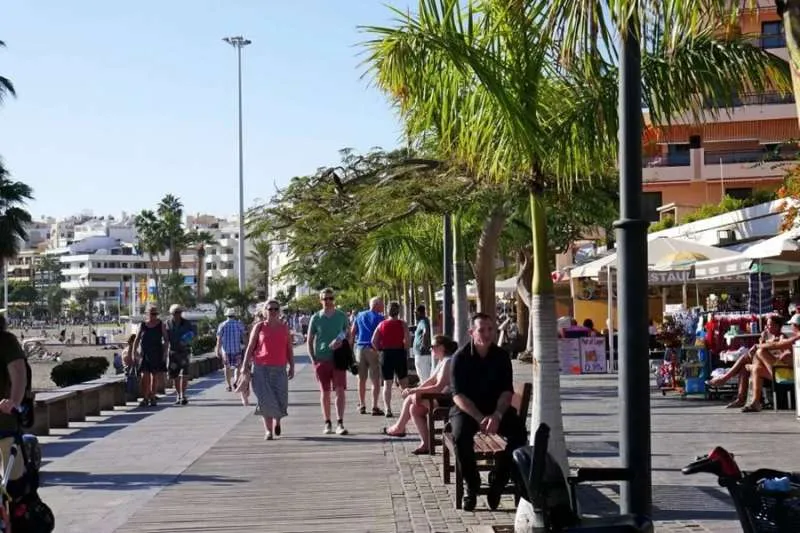 Covid update: New cases jump back up to over 2,000 and the R rate increases too
The Ministry of Health have released their latest data which shows that there have been 2,069 new cases of coronavirus detected in the Canary Islands today (1,094 more than yesterday, when 975 were registered), with 15,718 still active of which 300 are in hospital wards and 38 are in ICU.
The number of Covid patients in ICU has dropped by three, but that is only because four people have died in the last 24 hours, three people with previous pathologies aged between 76 and 97 years old have died in Gran Canaria, and one, 56 years old without pathologies and unvaccinated, in Tenerife.
The accumulated incidence rate over 7 days has dropped and now stands at 415.31 cases per 100,000 inhabitants in the Canary Islands, but the 14-day has increased again to 825.94.
Another concern is that the R rate of contagion has doubled in the last two weeks from 0.67 to 1.33, which means that the spread of the virus has doubled also. Ideally, it should be under 1.00 because that means it is under control.
Data for Thursday 3rd March 2022:
(updates are against yesterday's figures)
New cases: 2,069
Gran Canaria: 907
Tenerife: 847
Lanzarote: 119
La Palma: 90
Fuerteventura: 61
La Gomera: 27
El Hierro: 18
Current Incidence rate (IA7): 415.31
(Cases last 7 days: 9,045)
Gran Canaria: 496.07
El Hierro: 493.41
La Gomera: 447.46
La Palma: 434.95
Tenerife: 404.26
Lanzarote: 247.09
Fuerteventura: 116.09
Current Incidence rate (IA14): 825.94
(Cases last 14 days: 17,868)
Gran Canaria: 961.05
La Palma: 809.99
Tenerife: 796.03
La Gomera: 793.43
El Hierro: 708.71
Fuerteventura: 587.14
Lanzarote: 467.23
General:
Covid patients in hospital: 300 (-4)
Covid patients in ICU: 38 (-3)
Home isolation: 15,380
R number: 1.33 (needs to be below 1)
PCR test positivity rate: 21.49% (should be below 4.5%)

Vaccination: (No update today)
Total administered: 4,280,711
Fully vaccinated: 1,745,045 people (83.19%)
One dose: 1,832,013 people (87.34%)
Children aged 5-11: 69,563 (50.81%) first dose and 22,973 (16.78%) second dose.
Booster doses: 833,601

Deaths last 24 hours: 4
Gran Canaria: 3 (572)
Tenerife: 1 (867)
Total deaths: 1,580

Medical Discharges in last 24 hours: 846
Gran Canaria: 477
Tenerife: 210
Fuerteventura: 79
La Palma: 50
Lanzarote: 23
El Hierro: 4
La Gomera: 3

Total active cases per island:
Total: 15,718
Gran Canaria: 7,341 (+427)
Tenerife: 6,633 (+636)
Fuerteventura: 539 (-18)
Lanzarote: 634 (+96)
La Palma: 408 (+40)
La Gomera: 119 (+24)
El Hierro: 44 (+14)
Municipalities with most active cases in each island:
5,703 in Las Palmas (Gran Canaria)
2,890 in Santa Cruz (Tenerife)
1,171 in La Laguna (Tenerife)
484 in Arrecife (Lanzarote)
400 in Telde (Gran Canaria)
396 in Puerto del Rosario (Fuerteventura)
314 in Adeje (Tenerife)
290 in Arona (Tenerife)
289 in Granadilla de Abona (Tenerife)
269 in San Bartolomé de Tirajana (Gran Canaria)
229 in Santa Lucia de Tirajana (Gran Canaria)
193 in Puerto de La Cruz (Tenerife)
119 in Mogán (Gran Canaria)
108 in Guia de Isora (Tenerife)
53 in San Miguel de Abona (Tenerife)
47 in Santiago del Teide (Tenerife)
29 in La Oliva (Fuerteventura)
(Please note this is not all municipalities, it represents the most infected and tourist areas)