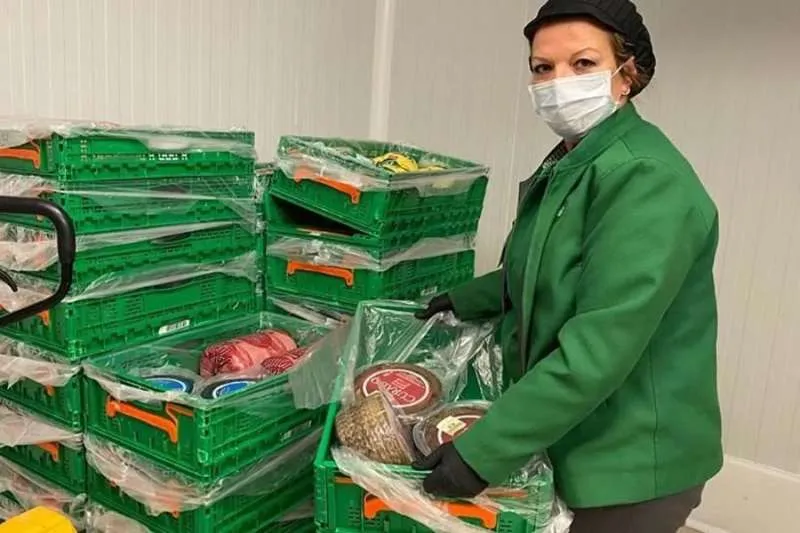 Can companies still insist that staff wear masks? Yes they can
It has been revealed today, that companies that want their staff to continue wearing masks, can enforce this and workers cannot refuse to wear them if the 'occupational risk of infection' is assessed in the company's favour by their own risk department, which is usual in bigger companies, or by an external one or the Mutua of smaller ones.
Law experts say that the new decree favours labour rights legislation as opposed to individual freedom. The text published in the BOE on Wednesday lifted the measure of mandatory use of masks, with a series of exceptions, that include the possibility of companies wanting to keep them. For this reason, in companies that decide to maintain the use of masks, employees cannot refuse to wear them.
"If the department of occupational risks deems it appropriate to establish the mandatory nature of masks for certain, objective, and proportionate reasons, workers must comply with this as part of their work obligations," explains Eduardo Valpuesta, professor of Commercial Law at the University of Navarra.
"It is like bricklayers who are forced to wear a helmet when they are on a construction site. It is a matter of occupational health and safety, so it is easy for companies to argue it, because otherwise, in the event of a health problem, the responsibility could fall on them."
The refusal of a worker to wear a mask could even lead to dismissal, adds Valpuesta. "Article 54.1 of the Workers' Statute requires a 'serious and culpable breach' of the worker for a disciplinary dismissal, and 'indiscipline or disobedience at work (art. 54.2.b)' is considered a contractual breach."
"The obligation would have to be breached in a serious and guilty way, it would not be enough not to carry it at a specific moment, or due to inadvertence, and each case would have to be assessed individually," he said, "however, yes, the worker could be fired for breach of labour regulations."
On the other hand, the owner of a bar or a shop cannot force a customer to wear a mask "and if they do force it, could face an official complaint and hearing against them," highlights Valpuesta. "You cannot force a client or claim 'we reserve the right of admission' due to masks, because this right does not exist or give the business owner an arbitrary capacity to decide who is or who is not welcome on their premises for that reason," he concludes.
Other articles that may interest you...