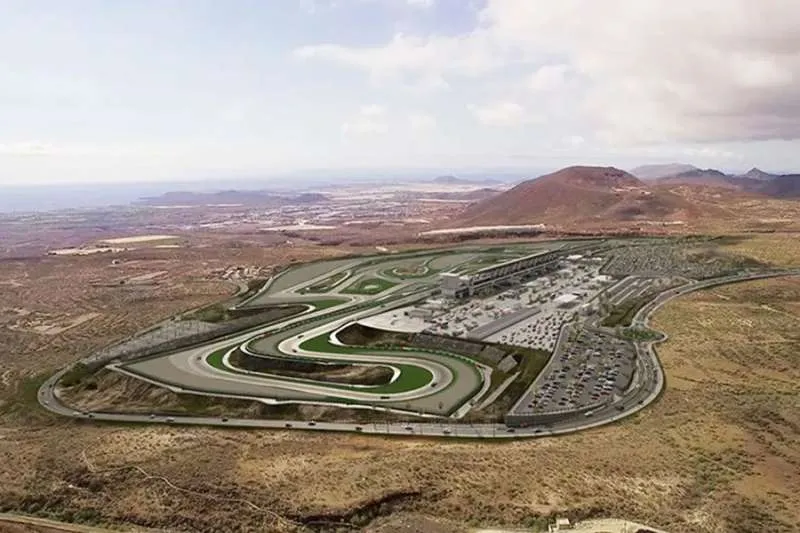 Cabildo funding ensures the race track in Tenerife will become a reality
Until recently the Tenerife race track was still fiction, but yesterday that all changed as the plenary session of the Cabildo approved an initial 5.1 million euros to complete the first phases of the project with the support of all political parties, bringing a 30-year dream closer to reality.
The project started on October 30th 1990, with a trip to Barcelona led by Adán Martín, the then president of the Tenerife Cabildo, to sign the drafting of the circuit project with TN, the company based in Barcelona that had constructed the circuits in Albacete and Montmelo.
Almost 32 years later, with the project presented in 2012 and the first stone of the works laid in 2016, the Tenerife Motor Circuit is finally becoming reality with the approval of this cash injection, which will be used to resume work on the first of the three phases of the project, which include the construction of the track, the completion of the north access road to the circuit, the construction of the paddock, and the channelling of some ravines, which was not contemplated in the original plans.
"It would have been unfortunate if this project had been blocked due to a matter of political tactics," said Pedro Martín, current president of the Cabildo, after seeing how on May 4th the proposal was rejected by the CC and PP, whose position, yesterday, was radically different.
In a few months, the works will restart and a monitoring committee will also be created with representatives of the political parties and the motor industry, and a multi-year economic plan that guarantees the completion of a project whose first phase could be completed next year.
Other articles that may interest you...