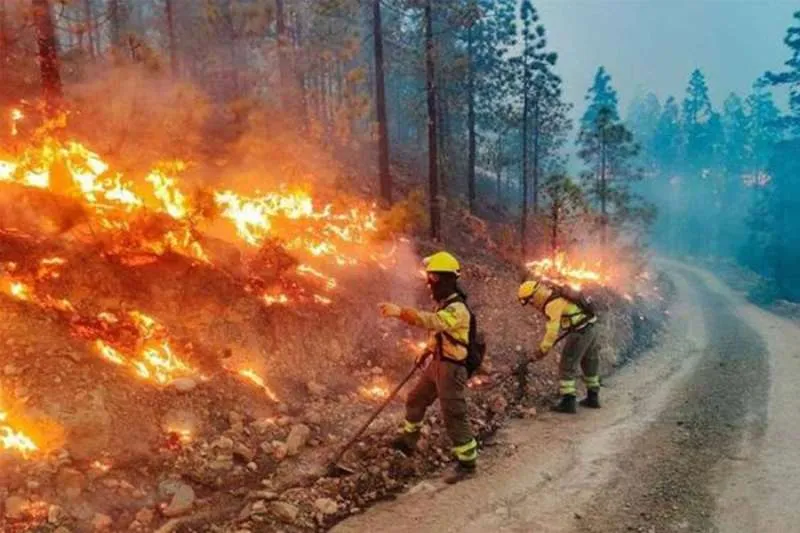 BREAKING: Gran Canaria is on pre-alert for the risk of forest fires
The General Directorate of Security and Emergency of the Canary Islands Government has declared a pre-alert situation due to the risk of forest fires on the island of Gran Canaria. Climatic conditions have forced this decision to be made, since high temperatures of 34°C are expected, with gusts of wind in excess of 70km/h, and humidity of less than 30% above 700 meters of altitude.
The pre-alert has been activated this afternoon, Tuesday June 7th, and for the moment, it does not have an end date.
Yesterday, AEMET announced temperatures of more than 30°C in inland areas of the south and west of Gran Canaria for today, which will stay the same until a slight decrease is seen on Friday.
So far, Tejeda is the Canarian town that has recorded the highest temperature today: 29.2°C at 12:10pm, followed by San Bartolomé de Tirajana, Las Tirajanas (28.5°) and La Aldea de San Nicolas, Tasarte (28.0°).
Added to this is the wind, which AEMET says that both today and tomorrow will have a strong northeast wind with very strong gusts in areas usually exposed to the trade winds. The intensity of the wind will begin to decrease from Thursday.
Until now, Agaete has registered the highest gust in the archipelago of 75 km/h, followed by Fuencaliente, in La Palma (72km/h); and La Aldea de San Nicolás (71km/h).