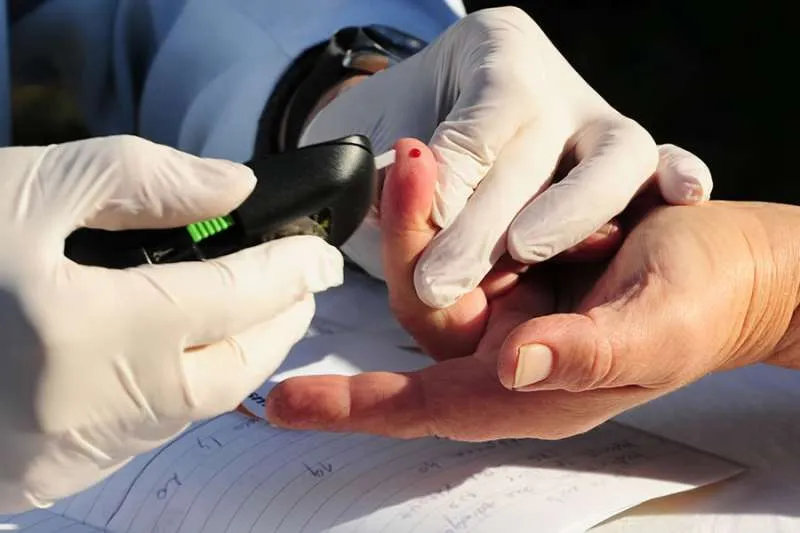 Almost 200,000 people suffer from diabetes in the Canary Islands
The Canary Islands currently have a total of 198,959 people with diabetes, which is 9% of the population, of which 49.83% are women and 50.17% are men, according to a press release by the Ministry of Health yesterday (Friday), which was World Diabetes Day, announcing their new program 'Health education to protect the future'.
Diabetes is a health problem of the highest priority that is affecting a growing number of people, according to the International Diabetes Federation, with 537 million people affected worldwide and a forecast of 643 million by 2030 and 783 million affected people by 2045.
The Ministry of Health highlights that more than 4,500 people in the archipelago are benefiting from new diabetic control devices such as a flash-type glucose monitoring system, which releases glucose 'on demand' and gives real-time glucose levels monitoring.
Currently, 215 continuous insulin infusion pumps have been prescribed in the Archipelago, of which 69 are only insulin pumps and the remaining 146 are closed-loop pumps with a continuous sensor.
In addition, 298 continuous interstitial glucose monitoring sensors have been delivered, of which 152 are continuous interstitial glucose monitoring sensors alone, and 146 are closed-loop sensors with insulin pumps.
During 2022, a total of 34 urgent requests for these devices have been approved for the population under four years of age, people with severe hypoglycaemia, or in pregnancy.
Activities being organized by the Ministry of Health:
It is worth noting that on November 23rd there will be a face-to-face event in El Médano, in the south of Tenerife, in which training and information workshops will be held on health education, prevention of type 2 diabetes, its early diagnosis, diabetes education, its proper control, and support for people living with diabetes and their families.
This activity is being coordinated by the General Directorate of Public Health with the Department of Health Promotion of the Granadilla de Abona City Council, the General Directorate of Assistance Programs, the Tenerife Primary Care Management, the Canary Islands School for Patients, the schools belonging to the Ministry of Education, Universities, Culture and Sports, the Federation of Diabetes Associations of the Canary Islands and other entities, and is free to attend.