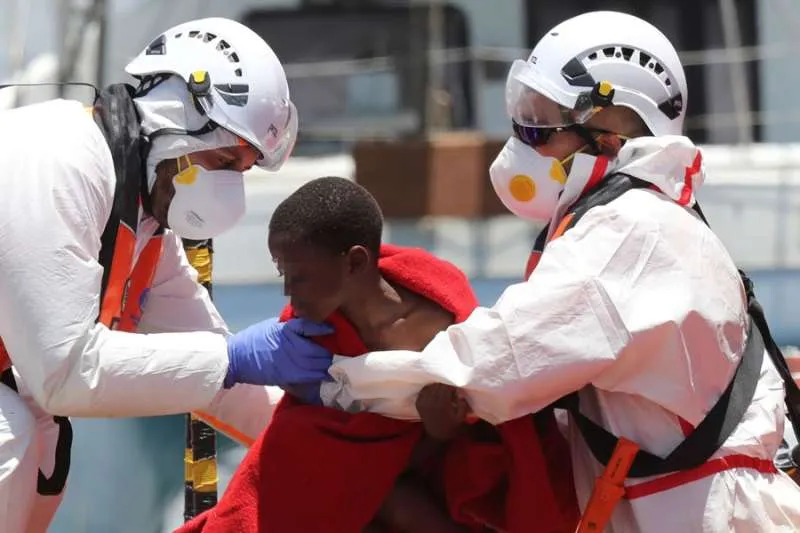 27 people killed trying to get to the Canary Islands in a small boat
Maritime Rescue have reported that 27 people lost their lives yesterday (Monday) after a boat with 61 people on board capsized during its crossing from West Africa to the Canary Islands. Among the dead are 8 men, 13 women and 6 children.
The arrival of irregular immigrants was reactivated at the beginning of this week with calmer seas, and the emergency services have been busy locating different boats on crossings.
Two inflatable boats were intercepted 70 kilometres from the south of Gran Canaria yesterday, with 80 people of sub-Saharan origin rescued, including 17 women and four children.
These two boats were spotted by the Sasemar 103 rescue plane which was mobilized to look for a boat that had left Bojador (Sahara) with 61 people on board.
While this operation was underway, the National Rescue Centre received a phone call made by the occupants of a small boat with fifty people on board, asking for help and giving their location.
On the way to those coordinates, Maritime Rescue found another zodiac with 33 people onboard (29 men, two women and two minors), and then shortly after this, found the boat that had asked for help by phone, in which 47 people were travelling (30 men, 15 women and two children).
All of those rescued were taken to the port of Arguineguin in Gran Canaria where they were met by the Red Cross and health personnel, before having medical examinations and Covid tests.
Other articles that may interest you...