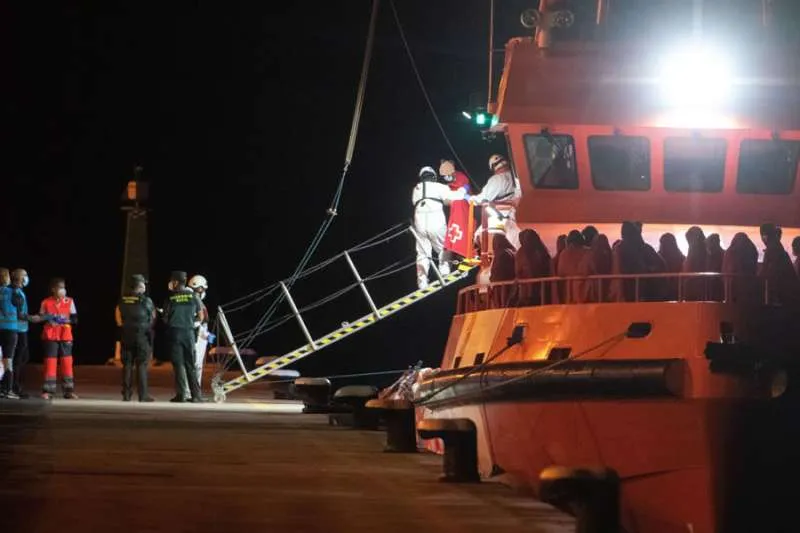 118 immigrants rescued in two inflatable boats heading to the Canaries
Maritime Rescue have intercepted two inflatable boats carrying 118 people after receiving two emergency calls in Las Palmas on Friday night, taking them to the Arguineguín dock in the southeast of Gran Canaria.
According to an official press release, the Guardamar Calliope rescue boat and the Sasemar 103 plane were mobilized after receiving the calls, and the plane quickly located the two inflatables 48 and 50 miles away from the islands.
Whilst the Guardamar Calliope was en route it was confirmed that these two boats had left Cabo Bojador and Lamsid on the Saharan coast of Africa, and had 118 irregular immigrants on board.
After successfully meeting the two boats, 60 sub-Saharans were rescued from the first boat, including 42 men, 14 women and four children; and 58 occupants, also sub-Saharan, from the second inflatable, including 53 men, four women and one child.
With all of them safely on board, the Maritime Rescue boat headed for the Arguineguín dock, where it arrived around one o'clock in the morning. When on land, all were assessed by health personnel, and only two of them, a mother and baby needed to go to a hospital for further evaluation.