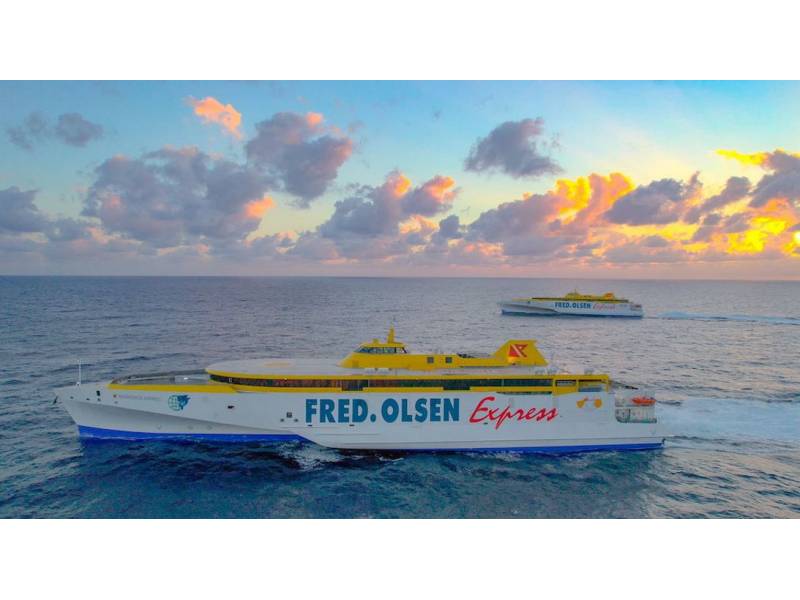 Fred Olsen's new high-tech Trimaran arrives in Gran Canaria after 9,500 mile journey
Fred. Olsen's new trimaran, the Bañaderos Express, arrived yesterday (Monday) at the port of Las Palmas after a 9,500 mile journey from the Cebu shipyard in the Philippines where it was built, ready to start its new life by increasing mobility between Gran Canaria and Tenerife.
The objective of the shipping company, with the incorporation of this new vessel, is to boost its connection between the two capitals of the islands and start the 'Trimaran Route' that will offer a faster and more comfortable crossing, which is also operated by sister ferry, the Bajamar Express, according to an official press release from the company.
The ship, built by Austal in the Philippines, set sail for the Canary Islands on October 7th, and has crossed three seas and two oceans on its journey, a journey that has been followed in real-time through the company's website: https://www.fredolsen.es/es
Other articles that may interest you...