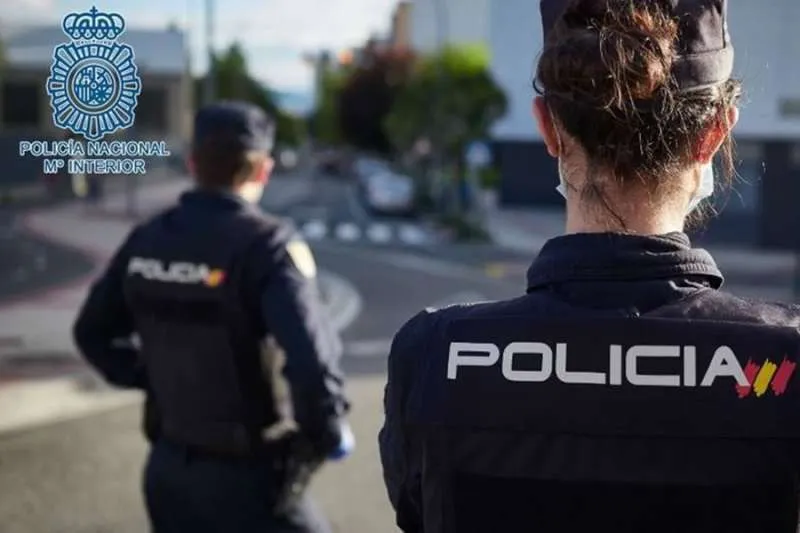 Young couple arrested for mistreating 19-month-old baby girl
The National Police have arrested a man and a woman, aged 21 and 18 years old respectively, accused of mistreating the woman's 19-month-old baby daughter in Gran Canaria, as reported in an official police press release.
Officers received a call from the person in charge of a nursery school in Las Palmas on February 23rd, who stated that they had a 19-month-old girl who was at the nursery, after not being there for a week, and had obvious signs of neglect, as well as red marks from being slapped and clearly visible bruises.
They also said that she was suffering from a lack of personal hygiene, an issue that they had already addressed with her mother on a previous occasion.
After the call, the Family and Women's Care Unit (UFAM) were alerted to the situation, and took the young girl to a hospital in Las Palmas where she was admitted for a full assessment that would later confirm, via the medical report, the pertinent mistreatment she had suffered.
In view of this, UFAM agents carried out an investigation on the family unit surrounding the young girl, that allowed them to identify "without any doubt" that the mother and her current sentimental partner were responsible for the beatings that the infant had received.
For these reasons, both have been arrested and charged with the crime of ill-treatment in the family and placed at the disposal of the competent Judicial Authority. In addition, it came to light that the boyfriend already has two police records for incidents of a similar nature.
As for the baby, in order to ensure her safety, an urgent precautionary measure was decreed to provisionally deprive her mother of guardianship and custody, granting it to her maternal grandmother who is now looking after her.