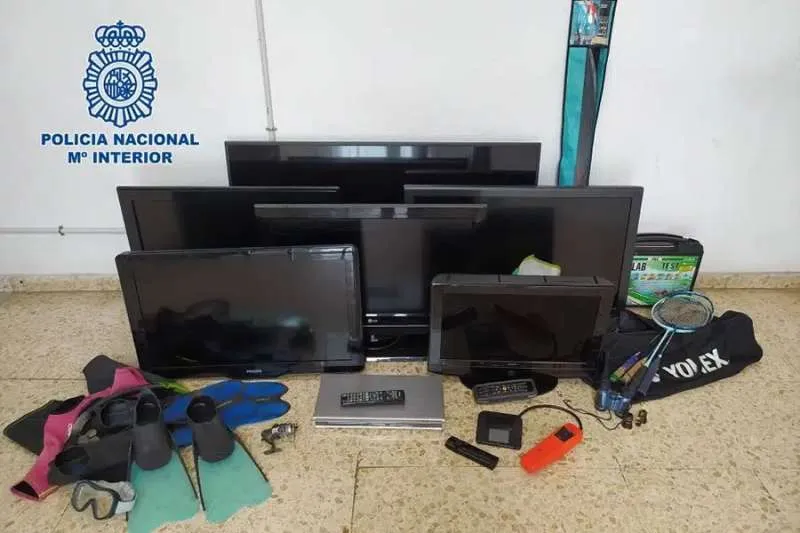 Two people arrested in Tenerife for selling stolen items on the internet
The National Police have arrested a 48-year-old man and a 38-year-old woman in Tenerife, for selling stolen goods on a well-known social media site online, which have allegedly been stolen from cars.
Officers were alerted to the situation when a couple of people contacted them because they recognised their own belongings being sold on market place, so they immediately started to investigate.
In total, they were able to link seven items to previous complaints (denuncias) that they had received from various people for robberies of personal belongings from the inside of parked cars in Santa Cruz.
Once they had collected sufficient evidence, they tracked down and arrested the couple in the capital of Tenerife, and with the correct judicial authorization, a search was carried out at an address in the Finca la Multa neighbourhood of the city.
During the search, agents seized, among other items, six televisions of various sizes, binoculars, a fishing rod, a DVD player, a dataphone, a video game console, a CD player, and numerous different pieces of sports equipment.
All these objects are in the process of being returned to their rightful owners, and after making a statement at the police station, the detainees were brought before the judicial authority to be charged.