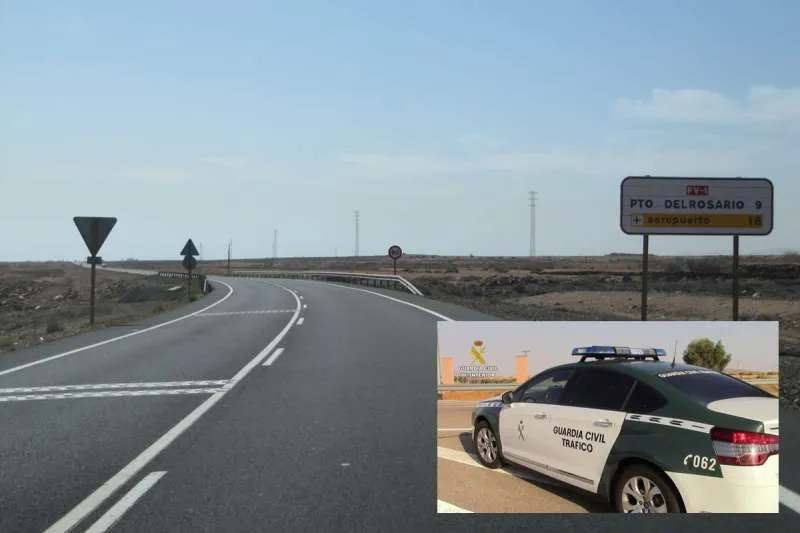 The Guardia Civil help woman who gave birth in her car on the way to hospital
Two Guardia Civil traffic police officers made a surprising discovery when they stopped to find out why a car was parked on the hard shoulder of the main FV-1 highway in Fuerteventura, as when they approached the car they found that a man had just delivered his baby daughter in the car, as him and his wife were on their way to hospital.
The incident took place at kilometre 7 on the FV-1 in the direction of Puerto del Rosario, and the two officers said that, understandably, the girl's father was in an obvious state of shock, as he explained that his daughter had just been born.
That shock turned into concern as the weather was cold and he feared that the low temperature would harm his newborn daughter.
However, the agents were amazed by the baby's mother, who calmly wrapped her daughter in her arms to keep her warm, still connected to her by the umbilical cord that had not yet been cut, so the agents covered them both with a thermal blanket, waiting for the arrival of an ambulance.
At the same time, the officers, who are medically trained, carried out the necessary checks on the mother and daughter, assuring the father that both were in perfect health.
As soon as the ambulance arrived, the mother and daughter were given a police escort for the remaining 8-kilometre trip to the Fuerteventura General Hospital, making the journey as fast and safe as possible.
The latest updates are that mother and daughter are both perfectly fine and have been reunited with the father.