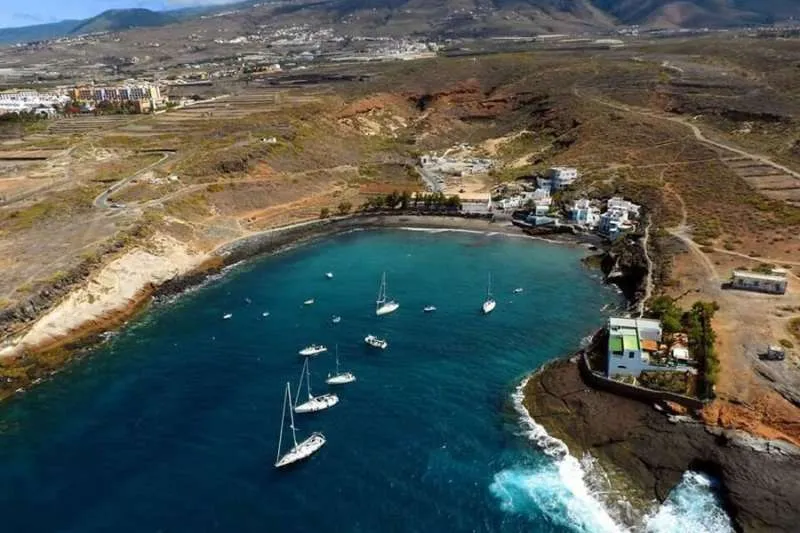 Plans for over-development of El Puertito in Adeje include illegal private beach
'Cuna del Alma' they're planning to call it, the Cradle of the Soul. And if we ever wondered at Adeje Town Hall's zeal in clearing away the "squatters" from the general area last year, we now have a clue as to its motivation.
A lovely and natural little bay, El Puertito near Armeñime, is to have a new five-star development, and the first stone has already been laid in a ceremony attended by developers, tourism chiefs, and local politicians.
The development will include villas – luxury, of course, apartments and houses, all bordering the beach… and we now know that this beach, in this new "tourist village" is intended, at least in part – a 10,000m2 part, to be private.
We know because environmentalists, posing as potential buyers, have received explicit confirmation of this intention, and I don't need to tell anyone that Spain does not allow any part of its coastline to be removed from public use.
Such plans for what is self-evidently an excessive over-development of a lovely little bay, currently capable of being enjoyed by all, are unnecessary and terrible. And also, in one clear respect, illegal, and that's not even taking into account the fact that it's a special marine conservation zone.
Excuse the vernacular, but what the hell are these people on? We don't need 5* tourism. What we need is sustainable tourism. What we are being given is worse than anything: appropriation tourism.
Above is an image of El Puertito as it currently is before these completely and utterly unacceptable plans are put in place. It is going to be obliterated.
Other articles that may interest you...