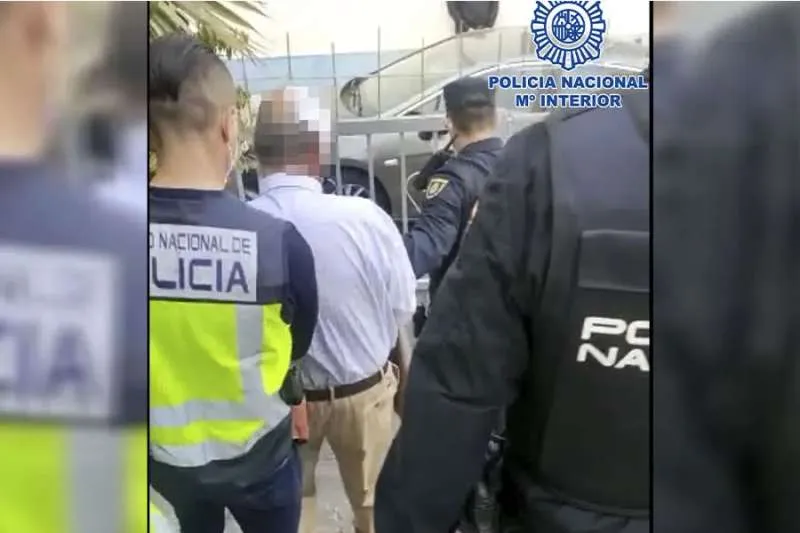 Man convicted of sexual abuse is arrested in Tenerife after being on the run for 9 years
The National Police have arrested a 74-year-old man on the run in La Laguna in Tenerife, who has numerous police records and an active arrest warrant issued by the Provincial Court of Las Palmas nine years ago, for sexual abuse. In addition, he is being charged with holding a woman against her will, as she was found in his home when he was detained.
Police were tipped off by local residents that a man who had been sentenced to a hefty prison term in Gran Canaria was hiding in a house in El Cardonal to evade justice. so
After thoroughly analysing the case, investigators were able to confirm that the man in question was a fugitive who had been sentenced in 2013 by the Provincial Court of Las Palmas to 10 years in prison for sexual abuse.
Since then, he has been on the run to evade the police by changing address regularly, only going out when necessary, and having CCTV. The police carried out surveillance at his address and discovered that the man did not leave the house very often and, if he did so for an unavoidable reason, he adopted extreme security measures and caution.
As a result of their surveillance and the arrest warrant, the Police were able to get permission to enter and search the property. In one of the rooms, they found the fugitive, who had to be restrained because he pounced on the National Police officers and tried to escape.
In the same room was a woman who claimed that she was being held there against her will, and who had been mentally, physically, and sexually abused by the man who wouldn't let her go because he feared that she would go to the police and report him.
During the search, agents seized an apparently simulated gun and computer material that were sent to the National Police laboratories for study. After his arrest and the relevant file had been completed, the man was transferred to the National Police in Las Palmas where he is in custody awaiting trial.
Other articles that may interest you...