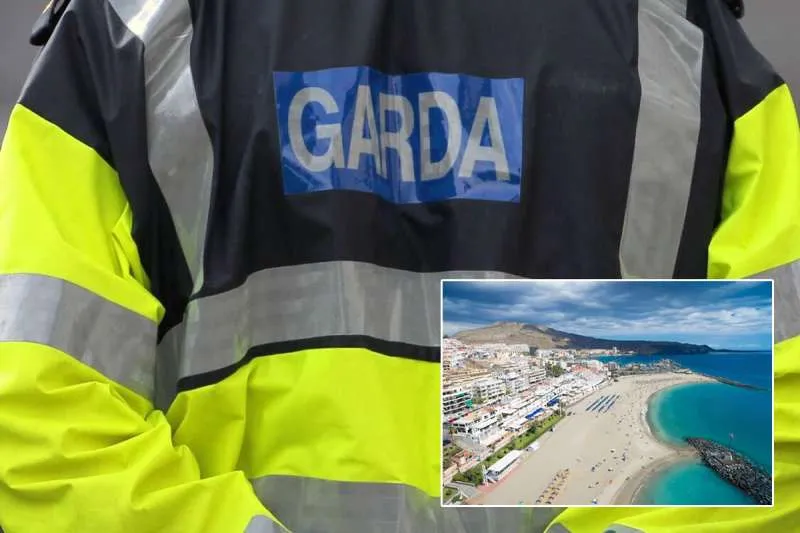 Irishman who fled to Tenerife 18 years ago jailed for four years for drugs charge
A 73-year-old man who left Ireland and fled to Tenerife 18 years ago, after pleading guilty to possessing over 146,000 euros worth of drugs, has been sentenced to four years in prison. Joseph Rogerson admitted to possessing cocaine and heroin for sale or supply on 12th June 2005 in his car on Rock Road in Blackrock, and later at a house in Ballybrack, both in Dublin.
Rogerson had been due to be sentenced in November 2006, but he took a bench warrant and fled to the Canary Islands, where he remained until he finally returned to Ireland voluntarily last Wednesday (March 8th).
Passing sentence at Dublin Circuit Criminal Court yesterday, Judge Martin Nolan said "Rogerson has lived a relatively blameless life since he left this jurisdiction", adding that he had come back to Ireland for his own personal reasons and had made himself known to the police (Gardai).
"If he had faced sentence when he should have done, his sentence would have been served by now," said the judge, although he added that the sentencing regime was "probably more rigorous" in 2005.
"I shouldn't say this too loudly, but I suspect it has thawed out a little bit," said Judge Nolan, referring to the current sentencing regime for drug offences.
The judge said Rogerson had had a gambling debt which made him vulnerable to third parties but said he was a "mature man and should have known better. There was pressure on him, but it was self-made."
The search for Rogerson since 2005.
Inspector Ger Walsh told Fiona McGowan BL, prosecuting, that in June 2005, the gardaí got a warrant to search an address in Ballybrack, where they saw Rogerson leaving in a car. His car was stopped and searched on Rock Road and they found three packages containing heroin in the sun visor area of the car.
Rogerson was taken to Dun Laoghaire Garda Station where cocaine was found in one of his socks and heroin in the other sock. A further search was carried out at Rogerson's house in Ballybrack, where drugs were found in a dressing gown pocket in a bedroom and also under the bonnet of a different car parked in the driveway.
In total, gardaí seized just over a kilo of cocaine and some heroin with a combined value of 146,552 euros. Rogerson told gardaí he had a gambling debt and had been asked to hold onto the drugs as a way of paying off his debt.
Rogerson has 31 previous convictions, including 23 for larceny and others for assault. Aside from these drug offences in 2005, he had not offended since 1987.
The court heard that Rogerson alerted gardaí that he would be flying into Cork Airport last week to visit a family member. Garnet Orange SC, defending, said Rogerson surrendered himself voluntarily to gardaí and knew it was time to come home and "face the music".
Orange said his client had become lonely and homesick and people he knew were getting unwell. The court heard Rogerson had a troubled youth and spent time in a residential institution. As an adult, he received a "substantial amount" of compensation arising out of mistreatment in that institution, but unfortunately squandered it all on gambling.
Orange said Rogerson ran up a significant debt in 2004 and 2005 which somebody else bought and used this debt as leverage to compel him to hold and transport drugs. The court heard there was nothing to suggest that Rogerson was profiting from these transactions, but rather that his debt was being incrementally reduced by holding and delivering drugs.
Orange also said that before Rogerson fled the country, he got a threatening phone call from someone he didn't know, saying "no cooperation and no naming of names". Inspector Walsh said he was unable to confirm this. Orange said Rogerson put himself under an obligation to "more sinister individuals" and was compelled to hold drugs and become a significant cog in the operation.
Judge Nolan said it was a significant aggravating factor that Rogerson had not stayed to face his sentence, but he took into account the guilty plea, cooperation with gardaí, and the fact that Rogerson is aged 73. The four-year sentence was backdated to March 8th.
Other articles that may interest you...