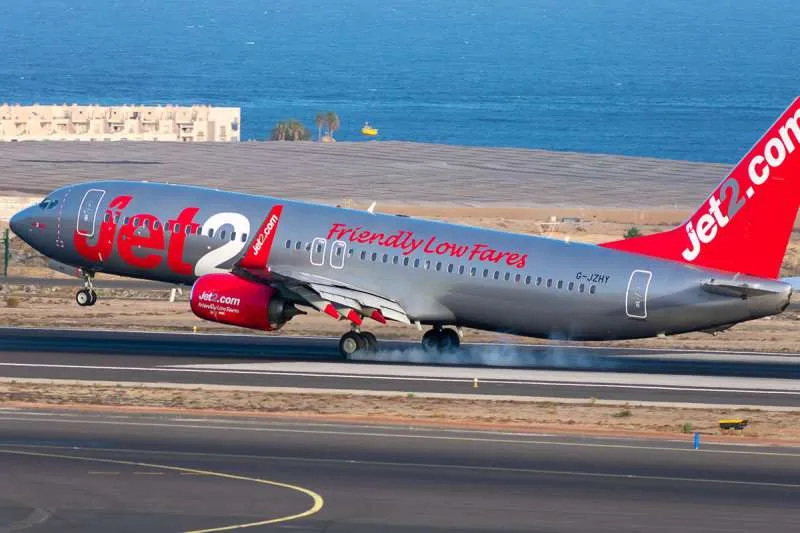 Emergency landing for Jet2 flight in Tenerife
A Jet2 flight from Birmingham had to make an emergency landing in Tenerife just before 12 o'clock today due to a medical problem with a baby on board, as reported by Air Traffic Controllers on Twitter.
They reported that the pilot of flight LS1293 requested an immediate landing, so air traffic control moved them to the front of the queue and closed the runway so that they could land more quickly in the opposite direction to normal.
At the same time, the emergency services on the ground were activated and they were able to attend to the young baby by boarding the plane as soon as it had landed.
According to the emergency report, the baby has been transferred to hospital for further treatment in a stable condition.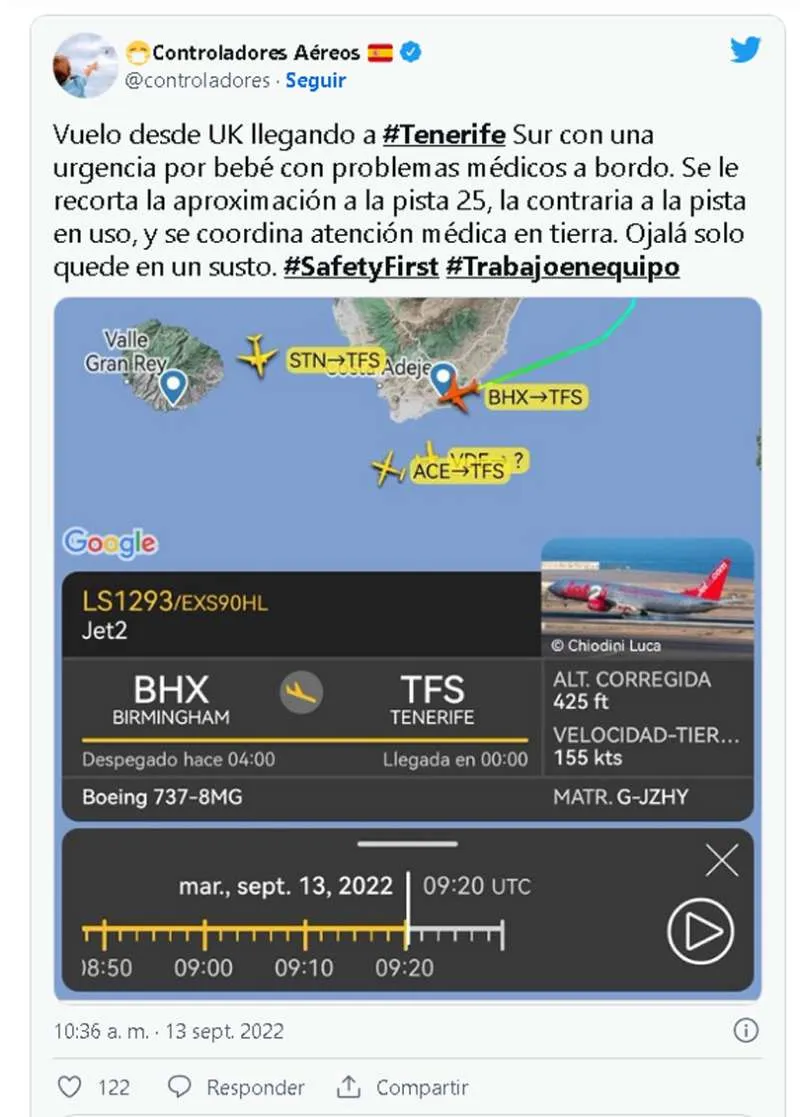 Other articles that may interest you...