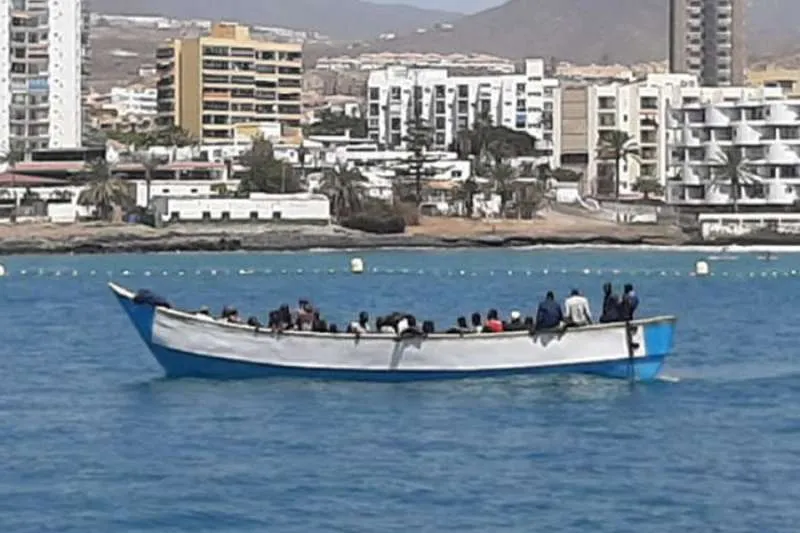 Eight people arrested in Tenerife for organising boats for African migrants
The National Police have arrested 8 sub-Saharan migrants that arrived on a boat at the port of Los Cristianos on May 10th with 49 other people, for 'clandestine immigration' and being the organisers and the ones charging the others for the journey across the Atlantic to the Canary Islands.
The boat was intercepted by Maritime Rescue just 17 miles from the south coast of Tenerife and was escorted to Los Cristianos port at 8pm that evening.
On board were 57 male sub-Saharans, all in good health, who were treated upon arrival at the port by health personnel. The National Police are always sent to meet these boats when they arrive at the islands to interview the occupants, and in this case 13 of them stated that they were minors (under 18 years old).
Once the information was compiled from different interviews and statements from everyone on this boat, agents easily identified eight of them as the patrons of the boat, which has led to their arrest accusing them of a crime of favouring clandestine immigration.
The detainees, together with the police report, have now been placed at the disposal of the competent judicial authority for sentencing and deportation.
Other articles that may interest you...