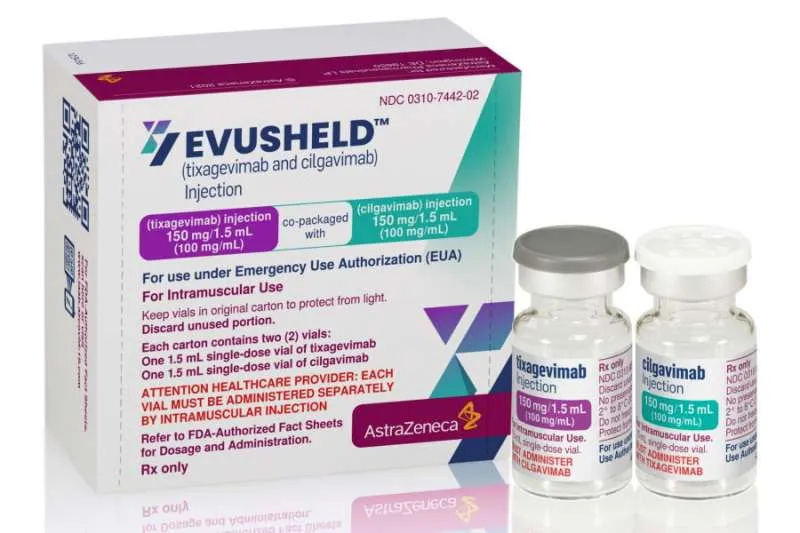 Covid update: 1,240 new cases and 9 more deaths in the Canary Islands today
The Ministry of Health of the Canary Islands has confirmed 1,240 new cases of coronavirus today, which is 138 less than those registered last Wednesday, as the downward trend continues. The total number of active cases is now 105,190 in the islands, of which 76 are admitted to ICU and 541 remain hospitalized.
The islands have also recorded nine deaths in the last 24 hours with seven of them in Tenerife and two in Gran Canaria, with a total of 1,491 deaths since the pandemic began. The nine people today were all aged between 63 and 96 years old and suffered from previous pathologies and were already in hospital.
New drug for those who cannot be vaccinated:
The Ministry of Health has also announced that Spain will start using a new drug that works like a vaccine, after the Public Health Commission approved the use of Evusheld, a compound that prevents Covid-19.
The drug will be used for people over 18 years old with severe immune-suppression and vulnerable people who do not respond to vaccination, i.e they cannot create antibodies with vaccines, or for people who are allergic to them.
Evusheld, produced by AstraZeneca, is a combination of two monoclonal antibodies (tixagevimab and cilgavimab) and is recommended for the passive immunization of patients who are at higher risk of contracting Covid, and are progressing to severe forms of the disease.
The Ministry of Health and AstraZeneca signed an agreement last week for the supply and distribution of this drug in Spain.
Data for Wednesday 9th February 2022:
(updates are against yesterday's figures)
New cases: 1,240
Tenerife: 531
Gran Canaria: 488
Lanzarote: 112
Fuerteventura: 39
La Palma: 39
La Gomera: 19
El Hierro: 12
Current Incidence rate (IA7): 270.32
(Cases last 7 days: 5,882)
El Hierro: 861.22
La Palma: 561.96
La Gomera: 401.33
Fuerteventura: 339.93
Gran Canaria: 305.54
Tenerife: 207.30
Lanzarote: 182.27
Current Incidence rate (IA14): 688.71
(Cases last 14 days: 14,814)
El Hierro: 2,144.07
La Palma: 1,351.58
Fuerteventura: 851.90
Gran Canaria: 806.06
La Gomera: 705.78
Tenerife: 518.20
Lanzarote: 473.65
General:
Covid patients in hospital: 541 (-15)
Covid patients in ICU: 76 (-1)
Home isolation: 104,573
R number: 0.69 (needs to be below 1)
PCR test positivity rate: 17.79% (should be below 4.5%)

Vaccination: (No update today)
Total administered: 4,195,202
Fully vaccinated: 1,713,213 people (81.67%)
One dose: 1,824,764 people (86.99%)
Children aged 5-11: 67,635 (49.40%)
Booster doses: 787,147

Deaths last 24 hours: 9
Tenerife: 7 (831)
Gran Canaria: 2 (529)
Total deaths: 1,491

Medical Discharges in last 24 hours: 1,079
Tenerife: 504
Lanzarote: 352
Gran Canaria: 133
La Palma: 74
El Hierro: 12
Fuerteventura: 2
La Gomera: 2

Total Active cases per island:
Total: 105,190
Tenerife: 49,017 (+20)
Gran Canaria: 46,239 (+353)
Fuerteventura: 7,013 (+37)
Lanzarote: 2,227 (-240)
La Palma: 495 (-35)
La Gomera: 111 (+17)
El Hierro: 88 (-)
Municipalities with most active cases in each island:
33,446 in Las Palmas (Gran Canaria)
22,039 in Santa Cruz (Tenerife)
9,115 in La Laguna (Tenerife)
3,706 in Telde (Gran Canaria)
3,456 in Puerto del Rosario (Fuerteventura)
2,178 in Arona (Tenerife)
2,158 in Adeje (Tenerife)
1,806 in Granadilla de Abona (Tenerife)
1,730 in Santa Lucia de Tirajana (Gran Canaria)
1,709 in San Bartolomé de Tirajana (Gran Canaria)
1,508 in Arrecife (Lanzarote)
1,336 in Puerto de La Cruz (Tenerife)
1,192 in La Oliva (Fuerteventura)
733 in Guia de Isora (Tenerife)
467 in Mogán (Gran Canaria)
452 in San Miguel de Abona (Tenerife)
143 in Santiago del Teide (Tenerife)
(Please note this is not all municipalities, it represents the most infected and tourist areas)