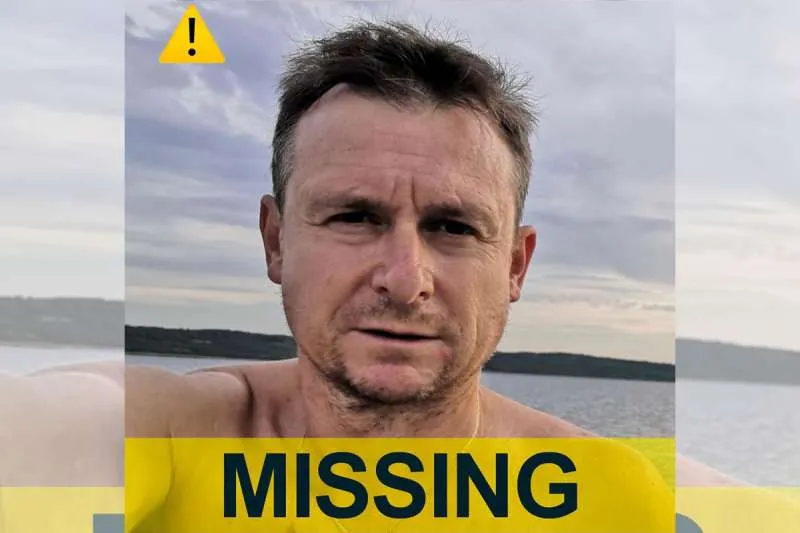 20,000 euro reward to find windsurfing doctor who disappeared in the Canary Islands
Friends of the windsurfer who disappeared in Fuerteventura last week, have put up a 20,000 euro reward for whoever manages to find him. There has been an intense search off the south coast of the island by Maritime Rescue, but his friends are optimistic that he is alive and will be found.
Jan Svároský, a 49-year-old Czech doctor, disappeared on May 8th in the Risco del Paso area, in the municipality of Pájara. Since then, all available search and rescue resources by land, sea, and air have been activated, but to date, the results have been unsuccessful.
In their post on social media, Jan's friends provide a detailed description of what he was wearing at the time of his disappearance and suggest that he may have been washed up on the African coast, Morocco, or Mauritania, or maybe even reached one of the other Canary Islands.
According to them, he had a red shirt with a yellow vest over it, a white hat, and a black jacket the last time he was seen, on a green windsurfing board, with a blue and orange sail.
They have also provided an email address that anyone can write to if they have any information of his whereabouts, lukesova@eximia.cz, and ask that if someone does find him, to contact the Czech embassy in Spain.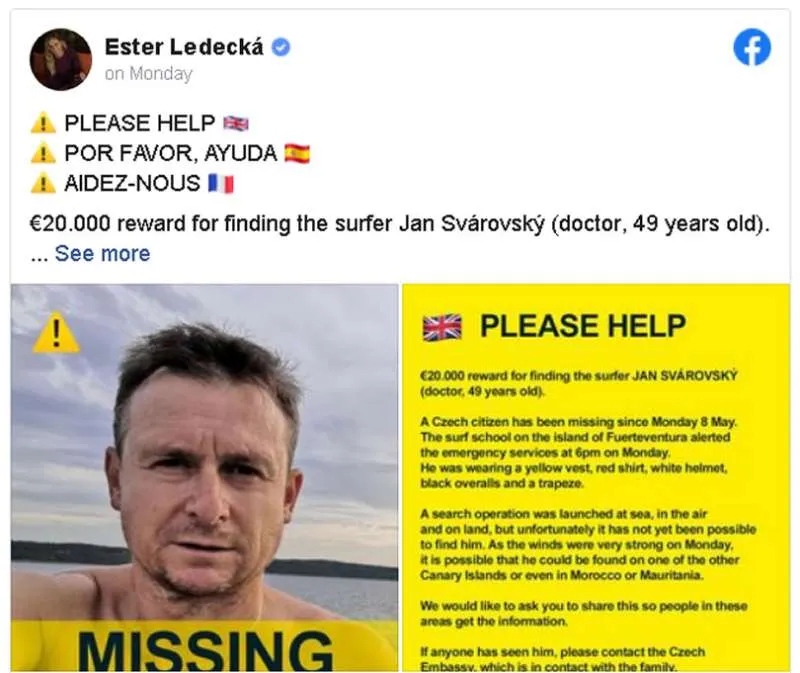 Other articles that may interest you...