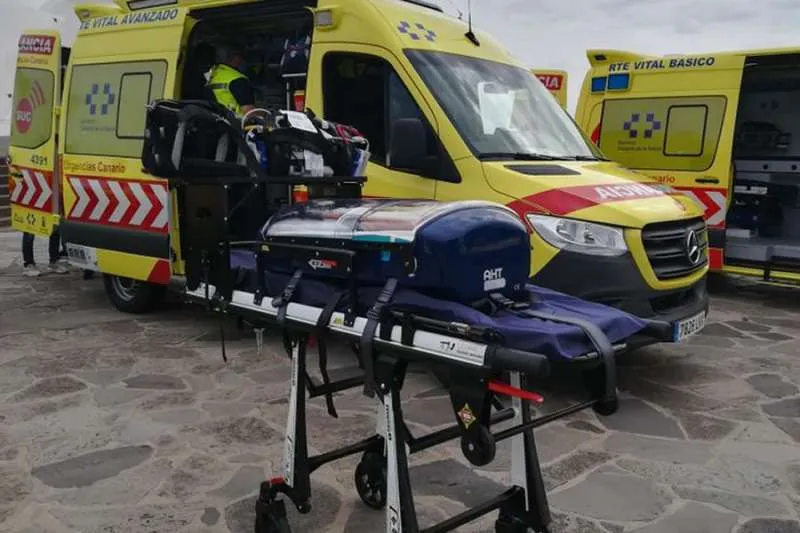 Man drowns trying to rescue someone else in the sea
A man tragically drowned yesterday afternoon (Monday) after jumping into the water to help someone else who had accidentally fallen into the sea, according to the Emergency Services Coordination Centre (CECOES).
The incident took place just before 1pm which is when the emergency call centre received an alert that a person was in trouble in the sea off La Calera beach in Valle Gran Rey (La Gomera).
The now-deceased man had jumped into the water to help the person who was drowning, and managed to get them to safety, but then couldn't get out of the water himself due to a large swell.
As time went on, he tired trying to fight the current and went started struggling himself going into cardiorespiratory arrest. Other bathers managed to reach him and take him ashore, and seeing his condition, began to perform resuscitation manoeuvres.
Shortly after, medical personnel arrived at the beach and took over with advanced CPR, but unfortunately couldn't revive him and were only able to confirm his death.
The Guardia Civil guarded the body of the deceased until the arrival of the judicial authority who authorised it to be taken for official identification and autopsy.
The original person the man rescued is receiving treatment in hospital but is expected to make a full recovery.