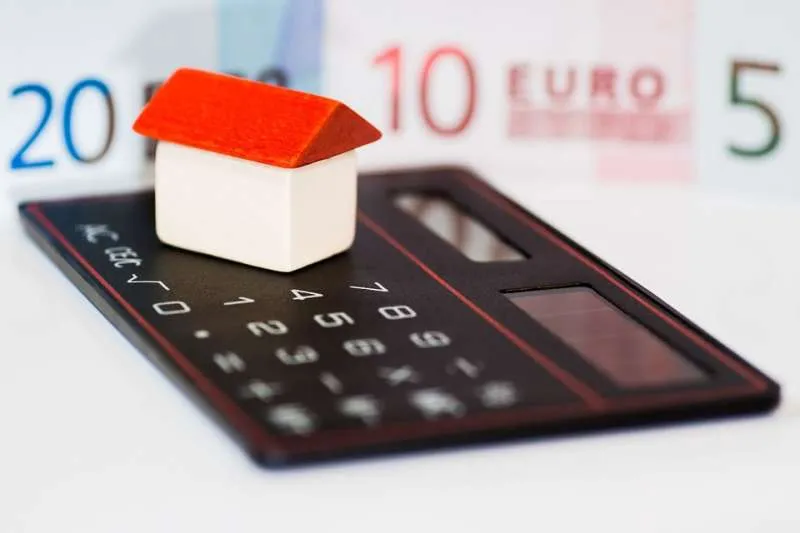 Euribor mortgages repayments increase by 280 euros a month due to rate increases
The Euribor is the most widely used index for calculating interest on variable interest loans in Spain, and increases over the last 12 months mean that the average monthly payment of a Euribor mortgage has gone up by almost 300 euros in just a year.
May has finished with another increase in the rate closing at 3.853%, compared with 3.757% in April, but to put it in perspective, it was only 0.287% this time last year.
The increase will be significant for those Euribor mortgages that are reviewed annually because of the variable rate. For example, a variable mortgage with an outstanding amount of 150,000 euros, a term of 25 years and an interest rate of Euribor plus 1%, would go from having a monthly payment of 585 euros to almost 865 euros per month.
This represents an increase of 280 euros per month (around 3,356 euros per year). If your Euribor mortgage is reviewed every six months, the monthly payments will go from around 778 euros to almost 865 euros, an increase of around 87 euros per month, as six months ago, when it was last reviewed, the rate was approaching 3%.
The increase in repayments will of course vary depending on the conditions of the mortgage, such as the amount and term outstanding, or the differential which is the percentage added to the Euribor to calculate the interest rate.
In the short term, everything suggests that the Euribor will give no respite to variable-rate mortgage holders. According to mortgage advisors, it is very likely that this rate will continue to rise because the European Central Bank (ECB) is expected to raise its rates again in mid-June to contain the high inflation in the eurozone.
ECB president Christine Lagarde announced at the beginning of May a rate hike from 3.5% to 3.75% and stated that it would not be the last. The ECB is likely to raise its interest rate to 4% at its next meeting on June 15th, which means that the Euribor will probably close the second quarter of the year with an average value of around 4.25%.
Experts are not keen to predict where this will stop and don't rule out the Euribor reaching 5% this year. They say it is unlikely that both interest rates and the Euribor will drop. For this to happen we would have to enter a recession. Although for a little over a year now many analysts have been predicting that the United States will go into recession and that Europe will follow, but so far this has not happened and these forecasts have not been fulfilled.
Other articles that may interest you...