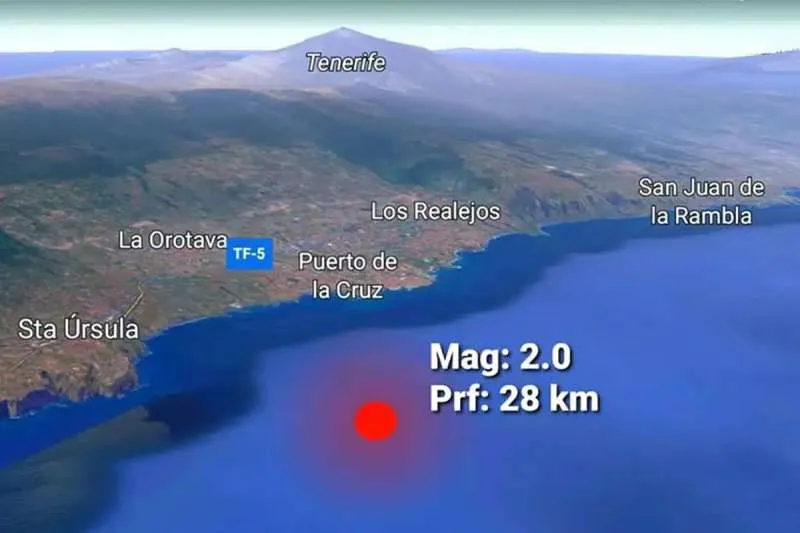 Another earthquake is detected just off the coast of Tenerife
The National Geographic Institute (IGN) have reported that they detected another earthquake yesterday morning (Saturday) off the coast of Santa Úrsula in the north of Tenerife.
It is registered as 2.0 on the Richter scale at a depth of 28 kilometres and was detected at 6:19 am.
The IGN continues to monitor seismic activity in the area and stresses the importance of remaining calm in the face of these events as there is always seismic activity of some sort in and around Teide, Tenerife, and the rest of the Canary Islands.
However, if you do feel any tremors, they recommend that you follow the security and protection measures established by the local authorities.