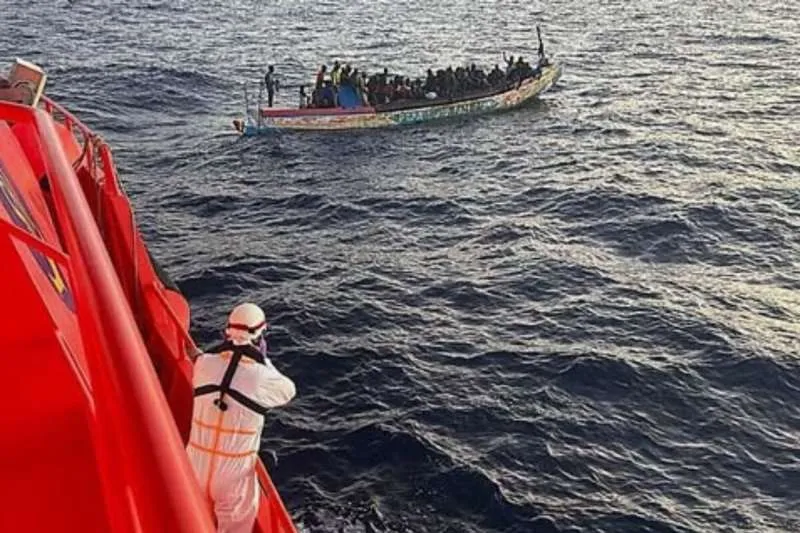 A boat with a seriously ill child onboard is intercepted by Los Cristianos
In a joint operation, Maritime Rescue and the Canary Islands Emergency Services Coordination Centre (CECOES) successfully rescued a boat carrying 139 people in waters near the south of Tenerife with a seriously ill child onboard.
After receiving an alert CECEOS mobilized several emergency resources to ensure the safety of the migrants, with all 139 occupants of the boat successfully transported to the port of Los Cristianos in the south of Tenerife.
Once at the dock, a healthcare operation was put into place to provide assistance to the migrants, especially for a child who was taken to hospital for urgent treatment, and 13 others received medical attention for various health issues at the dock.
The Red Cross, as always, played a crucial role when the migrants arrived in Los Cristianos. A total of 19 volunteers participated in the operation, providing essential supplies including hygiene kits, clothing, footwear, blankets, and food, aimed at ensuring the well-being of the rescued individuals.
In addition to the Red Cross, the Guardia Civil, Port Police, SUC Medical Personnel, and Maritime Rescue all played a fundamental role in the coordination and rescue of these people.
Other articles that may interest you...